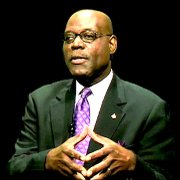 By RASHAD ROLLE
Tribune Staff Reporter
rrolle@tribunemedia.net
PRESS Secretary Anthony Newbold said he doubts the government could get the public sector's 20,000 or so employees to contribute to their pensions, even though the country's pension liability problem has been described as a ticking time bomb by some.
His comment came after he sought to debunk social media rumours that the government plans to take away pensions of people in the civil service, when in fact the government has released a request for proposals for consultants to provide a pension feasibility study as the government moves to implement a contributory pension scheme for new public sector hires.
Mr Newbold said: "The prime minister has said that pension bill the government has and all governments have had, been screaming about and nobody wants to touch it, is unsustainable so you get new hires and the idea is just like you contribute to your pension scheme at The Tribune or The Guardian, all new hires, the plan is for them to contribute to their pension schemes as well."
Mr Newbold was asked why the scheme would only apply to new public sector hires.
He said: "Unfortunately and we both live here, I don't know how many of those 20,000 people you are gonna get to contribute to any scheme at this point but we'll see what the proposals say. At this point, unsustainable pension bill, billions of dollars…"
People in the private sector participate in contributory pension schemes without complaint. 
Asked about the matter, one Ministry of Finance official told The Tribune current permanent and pensionable workers are covered by union agreements, making it difficult to change terms of their employment without their approval. The Tribune was told that going forward it would be easier to manage a contributory pension scheme involving new employees.
According to the International Monetary Fund, the government's pension liabilities will rise to $3.7 billion by 2030 as the population ages.
The IMF called for reforms that involve a contributory regime in the near term, one that would require civil servants contribute a portion of their salary to funding their retirement rather than having this financed 100 percent by taxpayers as happens currently.
In June, Dr Minnis announced that new hires would contribute to a mandatory pension programme, though he did not say when the requirement would officially begin.
"This reform is necessary in order to begin to seriously address a large pension shortfall," he said.