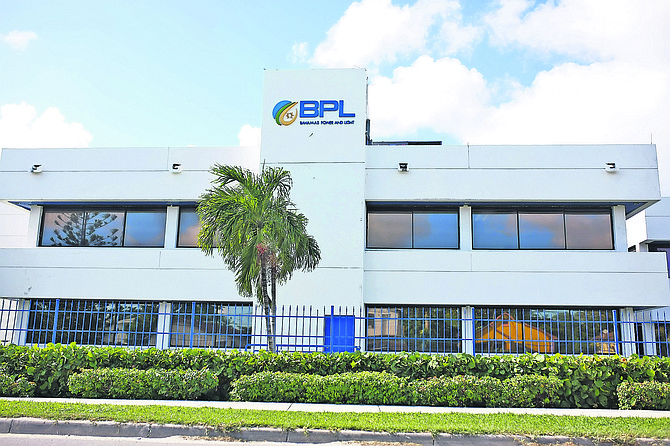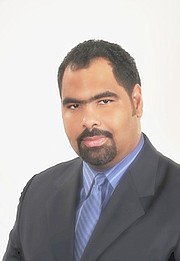 By KHRISNA RUSSELL
Deputy Chief Reporter 
krussell@tribunemedia.net
THE increased value added tax exemption ceiling on power bills will have "limited" impact on consumer expenses, Bahamas Institute of Chartered Accountants President Gowon Bowe has insisted, while likening spiked electricity costs to having a second mortgage.
Speaking to The Tribune yesterday, Mr Bowe said that what is troubling for most is that the government has given no clear indication of when electricity bills will be at an acceptable level.
Given what appears to be a bleak prospect, he said Bahamians must demand that the government demonstrate there is a plan of action and a timeline to bring normalcy and affordability in the shortest timeframe.
On Wednesday at Parliament, Prime Minister Dr Hubert Minnis announced the VAT ceiling on Bahamas Power and Light bills would increase to $300 pending approval from the House of Assembly. The increase is only temporary and will last until the end of next June.
The ceiling for VAT exemption on electricity bills was set at $200 during the 2018-2019 budget debate earlier this year.
"I'm not personally a fan of exemptions (on VAT)," Mr Bowe told The Tribune yesterday. "I think that we need to try and keep the base as broad as possible so that the cost of other items doesn't go up.
"While the bills may be exempt, the input that BPL will have into their operation are not VAT exempt and so that means the cost structure is going up and if that happens it means the underlying bill is going up.
"So notwithstanding there will be some relief from the bill amount not having VAT added on it, if your bill was previously $300 and VAT was $36 so $336, so if your bill is now $328 and there is no VAT that still is a significant increase over the $300.
"It provides some relief but really limited in the impact it will have because ultimately if government waives VAT on a particular item, it has to collect it from some other means in terms of increased cost elsewhere and persons are not looking to have a shift in where they spend the money they want to see an overall reduction in the cost of living."
Mr Bowe said he believes higher electricity costs were the result of the lack of progressive thinking when it comes to energy supply.
"When we look now certainly in terms of the oil prices and the age of the equipment we know that we are going to have instability and lack of affordability. The most important aspect is really to have some kind of timeframe when this is going to be solved. When I say that I mean between what is the long-term solution, which they have indicated the MOU with Shell North America and the hopes this is something that will have an energy efficient plan by 2022, but more importantly what is going to be done in the intermediate period? "When we talk about there now being all options on the table being called for the real question is why wasn't that a part of the original plan because any long-term solution was always going to require a set period of time before it would be available."
He continued: "The concern that most citizens have is there seems to be an open timeline for when the bills will be at a level that is acceptable. Certainly, from the business community standpoint, these utility costs are like having a second mortgage. They have become a significant component in the operating expenditure and even more important is that there has been a lack of stability where you can rely on the supply to be up all the time. "So certainly, there is an additional cost coming about in terms of purchasing back up supplies and so that is an increased cost that will go on to the consumers whether it be in the price of goods or services and so what we really need is to really see the comprehensive future projections related to BPL," Mr Bowe said.
On Wednesday Dr Minis noted the undue burden electricity costs have put on citizens and further assured Bahamians that he remained resolute regarding the need for this country to substantially reduce its energy costs.
Pledging his government would continue to explore the cost of energy, the prime minister said a substantial transition to solar and other renewable energy supplies will be made.
Dr Minnis also said changing trends in the cost of the delivery of electricity will inform any decision to extend the increased exemption ceiling into the new fiscal year, beginning July 2019.