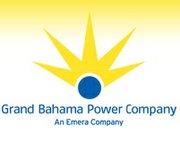 By NEIL HARTNELL
Tribune Business Editor
nhartnell@tribunemedia.net
GB Power's top executive yesterday said renewable energy can ultimately become 50-60 percent of the island's generation mix, but warned: "You won't see Florida prices any time soon."
David McGregor, the utility's president and chief operating officer, told Tribune Business that while 100 percent renewable energy generation was possible "in theory" there were sound financial and infrastructure factors working against this.
Seeking to manage consumer expectations, Mr McGregor said moving to an entirely solar generation solution would require a massive infrastructure investment that was unlikely to ever pay for itself within a reasonable timeframe.
He warned that adopting solar too quickly would leave GB Power with "stranded assets", since it would still be paying off the oil-based generation units at its existing West Sunrise plant - a situation he likened to a homeowner with two mortgages on separate properties.
Acknowledging that there was room for further savings on GB Power's base tariff, Mr McGregor said the utility's goal is to have "more people paying less for electricity, not less paying more".
While increased renewable energy penetration is essential to this goal, he added that switching to 100 percent solar would also require a massive storage facility to capture excess energy produced in the day for supply at night as "the sun doesn't shine all the time".
Still, having outlined the practical obstacles, Mr McGregor told Tribune Business: "We can easily get to 50-60 percent renewables, halve the customer's bill, run the most efficient equipment and get the old stuff off the books and keep downward pressure on rates.
"We want to keep rates down. We want more people paying less for electricity, not less people paying more. If your electricity prices remain high, people [businesses and investors] wander off and go elsewhere. Part of the interest of an electricity company is to allow businesses to grow and expand."
To that end, GB Power is offering a five-year electricity rate discount for incoming technology businesses to aid the Government's ambitions to establish Grand Bahamas as a "technology hub" some have labelled as "the Silicon Valley of the Caribbean".
Mr McGregor explained that "net new loads", or incoming technology businesses, would receive a 25 percent discount on energy rates in their first year. The discount will drop by five percentage points in each of the following four years, reducing progressively to 20 percent in the second year, and then to 15 percent, 10 percent and 5 percent by year five.
The GB Power chief said this will enable technology firms to "get through the painful start-up years" intact, with the utility also seeking to incentivise and assist existing companies undertaking expansion plans.
Pointing to Polymers International as an example, Mr McGregor said "net new loads" generated by expanding businesses as they came online will also qualify for a discount. "It's in our interests for businesses to grow as they will be consuming more energy," he reiterated. "More people consuming cheaper energy is where we want to be."
Many observers believe a 100 percent renewable energy mix is required to get there, but Mr McGregor yesterday argued it was unlikely that penetration will reach that far.
"Everyone asks about 100 percent," he told Tribune Business. "In theory we can get that, but not at optimal rates. The key is to do it just in time. The West Sunrise plant, which we are still paying for, is 10 years-old, and to replace all that [with solar] you've got to effectively pay two mortgages.
"It's like you've got to run down the old car before you pay for the new car, otherwise you will be paying for two cars. It's about understanding the process, and not stranding assets that customers still have to pay for and you are not getting anything useful from them."
Mr McGregor told Tribune Business that it was possible to reduce solar costs to eight cents per kilowatt hour (KWh) in The Bahamas, down from the current 10 cents, and "shave a penny or two" of base rates.
He added, though, that this was likely to be "as good a place as we can get", with The Bahamas and wider Caribbean unable to totally escape their reliance on fossil fuel imports that are typically higher priced than in many developed countries because of "economies of scale" issues stemming from smaller population sizes and demand.
"You're not going to see five cent per KWh Florida energy prices here any time soon," Mr McGregor warned. "Prices are not where we'd like them to be, but compared to the rest of the Caribbean and the rest of The Bahamas we're in the bottom third in terms of cost in the Caribbean. A lot more islands are more expensive than us.
"The real driver for everything we're doing is to reduce the overall cost of energy for everyone. We're not doing it because it's cool; we're doing it to reduce our costs so we can reduce costs to the consumer."