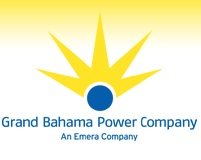 Stories this photo appears in:

A FINAL decision on the electricity rate increase application proposed by the Grand Bahama Power Company will be made when the Grand Bahama Port Authority wraps up its 45-day public consultative process on December 31 – a week from now.

Hurricane Dorian's catastrophic winds and storm surge have inflicted a $23m blow on Grand Bahama Power Company, its Canadian owner revealed yesterday. Emera, unveiling its 2019 third quarter results, disclosed that Grand Bahama's electrical utility

GB Power Company will invest more than $18m in renewable energy and smart technology over the next two years as part of a "bold statement" to improve reliability and lower energy costs.David McGregor, the utility's president and chief operating offic

GB Power's top executive yesterday said renewable energy can ultimately become 50-60 percent of the island's generation mix, but warned: "You won't see Florida prices any time soon."David McGregor, the utility's president and chief operating officer,

Grand Bahama Power Company (GBPC) is projecting that its net income will "improve significantly" by 42.1 per cent this year, rising to $12.331 million on the back of cost efficiencies and its 'return-based' tariff structure.