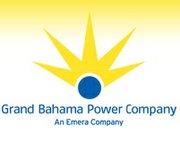 By NEIL HARTNELL
Tribune Business Editor
nhartnell@tribunemedia.net
GB Power Company will invest more than $18m in renewable energy and smart technology over the next two years as part of a "bold statement" to improve reliability and lower energy costs.
David McGregor, the utility's president and chief operating officer, told Tribune Business that its 3.5 megawatt (MW) solar plant kickstarts the third and final stage in the turnaround plan initiated when its owner assumed control in early 2011.
Besides the $5m investment in the solar plant, which will be operational by summer 2019, Mr McGregor revealed that GB Power is making a further $8m outlay in a battery facility designed to address the frequency and voltage fluctuations that often strike Grand Bahama's electricity grid.
He revealed that GB Power's international partners had described the island's electricity grid "load swings" as the worst they had seen, with improved reliability and a smoother energy supply critical to facilitating the introduction of solar and other renewable energy forms.
The "frequency control" battery will be online by February/March 2019, ahead of the 3.5 MW solar plant, with Mr McGregor unveiling a $5.2m outlay on Advanced Metering Infrastructure (AMI) that will see GB Power replace meters for all 19,000 customers.
While GB Power had "made strides" in reducing electricity costs, Mr McGregor admitted it was still "not where we want to be", although prior investments in new generation units and its fuel hedging strategy had left it in the top third of Caribbean utilities on price.
Speaking on the second day of the Grand Bahama Technology Summit, he acknowledged that reliable, cheaper energy costs were key to realising the Government's ambitions to develop the island as a "technology hub" that is home to multiple such companies.
"We at GB Power know we're a big part of the foundation of the push towards the technology hub, and to be successful as an island we need reliable, affordable, clean energy," Mr McGregor told Tribune Business.
Recalling the three-stage turnaround plan initiated under former chief executive, Sarah McDonald, he said the multi-million dollar investment in GB Power's West Sunrise generation plant had addressed supply reliability that was "not great at the time".
And while more work remained to achieve lower, more stable prices, Mr McGregor said the combination of the utility's fuel hedging strategy and the West Sunrise plant had "lowered energy costs to half of what they used to be" - and the lowest in The Bahamas.
The fuel hedging strategy, which may now extend "a little beyond" its planned 2021 finish, holds GB Power's fuel costs at 10 cents per kilowatt hour (KWh). Together with a base rate freeze, this means Grand Bahama residents and businesses have not felt the pain experienced by Bahamas Power & Light (BPL) customer nationwide as a result of rising global oil prices.
"I firmly believe you have to do the first two [stages] before you get to the third," Mr McGregor said. "We have really stabilised our grid, got reliability to a good place, and streamlined costs before the introduction of new initiatives like renewable energy."
While site clearance has begun, he added that "real construction" on the 3.5 MW utility-scale solar plant is unlikely to begin until after Christmas.
"By summer we will be up and running with that 3.5 MW," the GB Power chief told Tribune Business. "The other big project is the battery investment we're making at the West Sunrise plant.
"It's primary function is to stabilise the frequency fluctuations we have had. In Freeport we've been struggling with the frequency fluctuations and voltage fluctuations here."
Mr McGregor said these fluctuations were typically caused by a sudden increase in load demand from Freeport's major industrial players, which resulted from issues such as the need to use more cranes at the Freeport Container Port and the "dragline" for dredging in the harbour.
He added that GB Power's efforts to mitigate these spikes had enjoyed "limited success" to-date, as it had often resulted in the utility using more generation units and producing higher loads than needed.
"We're putting in the battery to be the shock absorber for these load swings, and take the brunt of them," Mr McGregor explained. "It should be done by February/March of next year and will create the stable grid foundation to build renewables out. We need a stable system to build renewables."
He revealed that ABB, the global industrial conglomerate constructing the fluctuation control battery, had informed GB Power that it had never before seen grid instability of the kind experienced on Grand Bahama.
"ABB had not seen load swings so high on an electrical system," Mr McGregor told Tribune Business. "We're employing top-of-the-line international solutions. These are not hokie, back yard solutions."
He added that GB Power was "just getting to" utility-scale solar energy now because costs had reduced to the point where it was competitive against, and represented a viable substitute to, heavy fuel oil (HFO) which is also at 10 cents per KWh.
"Now is the time to go with solar," Mr McGregor said, emphasising that the collective $13m investment in the solar plant and battery facility will not be paid for by an increase in electricity rates.
"We've factored them into the rate calculation, so rates are not going to go up to pay for these items," he pledged to Grand Bahama businesses and residents. "We're going to build out solar, but capital investment costs money.
"We need to do it at a rate commensurate with energy rates, not over build and be cost effective. We want to keep the fuel hedge to 2021 and beyond to give us the time and space to make this investment. When fuel costs go up, and we cannot hedge any longer, we will instead have a solar physical hedge.
"It's a start. We want to make a bold statement to show customers, regulators and stakeholders that we can do this off regular US pricing, and are not getting gouged by being on an island in the Caribbean."
The third element to GB Power's current plans is the roll-out of AMI or "smart metering" infrastructure throughout the whole of Grand Bahama by 2020, which Mr McGregor said is designed to reduce costs for both consumer and utility alike.
"We've got Board approval to spend $5.2m over the next two-and-a-half years to install smart meters on every one of our 19,000 customers in Grand Bahama," he confirmed to Tribune Business, adding that there would be a "quick pay back" for all.
GB Power customers will get access to more timely, "100 percent" accurate billing, and be able to access "real time" data on their energy usage via tablets and smart phones. Mr McGregor said this will enable them to tailor energy consumption to their budgets, which is critical when costs are rising as a result of global oil prices.
It will also allow GB Power to perform more accurate meter readings by taking away the human element from this. Mr McGregor said customer service will also improve, as the utility will know when a residence or business has been knocked off the grid by events such as a car taking out an electricity pole, thus enabling it to effect repairs more quickly.