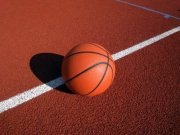 THE Triple K Stampers and the Caro Contractors Pirates won the New Providence Basketball Association's double header at the AF Adderley Gymnasium on Wednesday night.
The Stampers won the opener 96-85 over the Caro Contractors Titans, while the Pirates pulled off a 84-80 decision over the Pros in the division one feature contest.
Pirates 84,
Pros 80
Elvardo Burrows converted two free throws in the final one minute and 29 seconds as Caro Contractors went up for good 84-73.
But they went scoreless the rest of the way as the Pros rallied back in a 7-0 spurt to come close.
Burrows finished with just seven points with three assists. Dominique Fernander, however, led their attack with 21 points and 13 rebounds.
Anthony Whylly came off the bench with 20 points, nine rebounds and three assists. Kronoff Dean had 17 points and four assists.
In a losing effort, Colton Albury shared game high honours with 21 points, nine rebounds and three block shots. Derrick Ferguson had 18 points and Kramer Taylor added 11 points and three rebounds.
The Pros went up 26-20 at the end of the first quarter, but the Pirates surged ahead 41-36 at the half. They both scored 16 points in the third and the Pirates had a 28-27 advantage in the fourth to seal the deal.
Stampers 96,
Titans 85
Triple K got a 1-2 punch from Johnley Noel and Michael Turnquest as they knocked off the Caro Contractors.
Noel, in 28 minutes and 54 seconds, had 26 points with eight rebounds, while Turnquest had 24 points, eight steals and five assists.
Also in double figures were Marc Campbell with 14 points, seven rebounds and three steals and Marques Cooper came off the bench with 11 points, four rebounds and as many assists.
In a losing effort, Levanti Roberts scored 20 points in 22 minutes and Audley Butler came off the bench with 15 points, six rebounds and four steals.
Dewhome Murray helped out with 12 points, five steals, four rebounds and four steals, Demar Hamilton had 11 points, eight rebounds and six assists and Ashvaughn Bethel also had 11 points, six rebounds and two steals.
The Stampers opened a 26-15 first quarter lead and held on for a 50-40 margin at the half. At the end of third, the Stampers extended it to 70-65. Both teams scored 20 points in the fourth.
SATURDAY
7pm - Caro Contractors Resistance vs Caro Contractors Titans
8:30pm - Caro Contractors Pirates vs Discount Distributors Rockets
10pm - PJ Stingers vs JDs Seafood Shockers