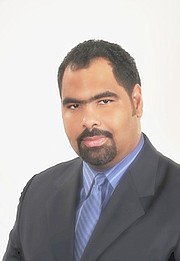 By NATARIO McKENZIE
Tribune Business Reporter
nmckenzie@tribunemedia.net
A BISX-listed commercial bank yesterday confirmed it was working to address "technical issues" that had caused "branch disruptions" for its client base.
Gowon Bowe, Fidelity Bank (Bahamas) chief financial officer, told Tribune Business: "We are experiencing some technical issues, and what we have done is taken the decision to ensure that we bring all of our systems into - if you will - an incubator format so that we can work though and ensure these things don't occur. Yes, it is causing teller or branch disruption.
"The ATM network is up, so if customers want to withdraw and deposit they can do so through the ATMS. The ATMs, debit cards and credit cards are not experiencing any disruption or unavailability, but what we are saying is we want to bring these things back up methodically because these sort of technical glitches we are experiencing, we don't like to have so we want to ensure we are comprehensively addressing it.
"We have taken a bank decision to make sure that whatever this is, it is not replicated elsewhere, so we are doing the same thing to all branches. Customers can go into the branches but will experience some delay because we are doing things in a sort of sequence order as opposed to the normal highly automated fashion. There is some slow down and delay but no cessation of services."
The bank, in a statement on its website, said: "Fidelity Bank (Bahamas) advises that it is currently experiencing some technical issues, and to ensure the full integrity of operations management is restricting use of systems. Restoration of normal access will be done methodically to avoid any recurrence of the technical issues."
It added: "The automated teller machines (ATMs), debit cards and credit cards are all fully operational to facilitate customers transacting during this time. The bank apologises for the inconvenience caused and appreciates your patience as the bank comprehensively addresses these technical issues."