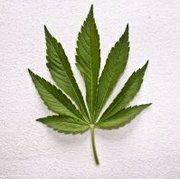 By MORGAN ADDERLEY
Tribune Staff Reporter
madderley@tribunemedia.net
FORMER Bahamas Christian Council President Bishop Albert Hepburn is urging the government not to legalise recreational marijuana – a drug which he claims "will destroy lives".
Bishop Hepburn also called for all ministers serving on the "drug board" to vote 'no' to the legalisation.
A cannabis committee was recently set up under the auspice of the Ministry of Health following a Caribbean Community (CARICOM) report that called for an end to the prohibition of marijuana.
Prime Minister Dr Hubert Minnis has said the committee will host town meetings and focus groups on the marijuana issue. He said once the public's stance is gleaned, the matter will be brought to Parliament for debate and "the people" will make a determination on the way forward.
Retired Bishop Simeon Hall, another former BCC president and cannabis committee co-chairman, told The Tribune yesterday that the committee has not held an official meeting yet.
Meanwhile Bishop Hepburn, current senior pastor and general overseer of the United Christian Church Association, condemned marijuana in his statement, writing: "I cry shame to those persons that are agitating for this dreadful and deadly drug to be legalised in our beautiful, beloved country."
He said the "damage" caused by this drug includes homelessness and murder, among other detrimental societal issues.
"Families are broken up; hundreds in prison; children murder parents; many committed suicide; children never had a chance of (knowing) their fathers because they either died in the correction centre in the Bahamas or are in prison in Cuba or the USA," Bishop Hepburn wrote.
He also asked four questions that "he would like to ask the government if this herb is legalised."
These include whether the country would have its own marijuana factories, and whether these would be state-run; if those serving prison sentences for marijuana will be released; and the impact legalisation will have on the Bahamas' relationship with the United States.
Recreational and medicinal marijuana use is legal in some US states; however it is still illegal under US federal law.
"We in the United Christian Church Association call upon the government, in the name of Jesus Christ, to abandon the said idea and send members of that commission each to their church, so that they may preach the gospel that would save sinners and not legalise marijuana that will destroy lives," Bishop Hepburn wrote.
"I call upon all Christian ministers that if you are asked to serve on the particular drug board…say just as we said for the gender equality referendum — no! No! No! Let us take a united stand as ministers of the gospel and advise the government that the idea is not good for the country. They might just heed our request."
When contacted by The Tribune yesterday, Bishop Hall declined to comment on Bishop Hepburn's diatribe, saying: "I don't want to eclipse what the committee will come up with.
"The committee is about to meet and make a position," Bishop Hall continued. "I can understand Bishop (Hepburn's) position…I appreciate that perspective, but different people will have an opportunity to state their position."
When asked when the committee will hold its first meeting, Bishop Hall said: "I've spoken with the Ministry (of Health) this morning (Tuesday) and I'm expecting to hear from them any time soon."
He added he does not know many members it will have as yet.
Health Minister Dr Duane Sands yesterday said that the executive board of the committee has met, but did not clarify as to when a meeting will be held.

Progressive
Bishop Hall has been noted for his more progressive stance on the issue of marijuana decriminalisation.
On August 16, he told The Tribune: "Some people might have a difficulty using the word pastor and marijuana in the same sentence, but I'm there as somebody that believes medicinal marijuana can help people with chronic illnesses.
"We all need to look again at traditional medicine, which have so many side effects that is killing our people.
"Some people are asking how could a Christian pastor get involved with marijuana, all I say to them is do a study on the marijuana issue and you will see it has medicinal qualities and that's my angle, for people to have an alternative."
More like this story