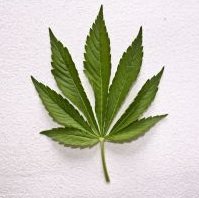 Stories this photo appears in:

THE Bahamas National Commission on Marijuana (BNCM) is expected to deliver its first draft to the government by April but any implementation concerning the "business of marijuana" could take years, rotarians were told yesterday.

FORMER Bahamas Christian Council President Bishop Albert Hepburn is urging the government not to legalise recreational marijuana – a drug which he claims "will destroy lives".

IT is "high" time the conversation of marijuana decriminalisation or legalisation be approached intellectually. This has been a subject of recent debate, particularly gaining momentum at the beginning of the year. CARICOM's regional assessments led to a town meeting over a week ago, where despite a lack representation from the people that oppose marijuana decriminalisation or legalisation, there was still a good turnout as citizens came to voice their opinions on the issue.

A HANDFUL of young Bahamians are hoping to turn their social media traction into a political movement for the decriminalisation of marijuana.

MARIJUANA cultivation in The Bahamas is on the rise, with 2014 "resulting in the seizure and eradication of more marijuana plants than 2012 and 2013 combined," according to the United States Department of State International Narcotics Control Strategy Report 2015.
THANK you for this opportunity to announce the formation of Medicannabah – Bahamians for the legalisation of medical cannabis.

THE government is cracking down on the use and production of marijuana across the country. Minister of National Security Tommy Turnquest said that while the use of cocaine - which rose to epidemic proportions in the 1980s - has substantially fallen off, the use of marijuana has grown, especially among young people.