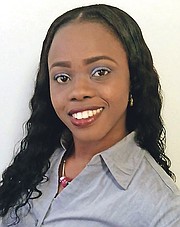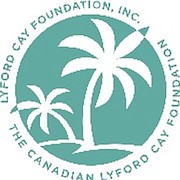 Going to college is an exciting time, full of growth and exploration. It can also be frustrating and scary – especially if you are the first in your family to ever go to college. That's because 'first-generation' students (a term used to describe those who are the first in their family to attend college), often have limited access to the important resources that can help make attending and graduating from college a reality.
One of the goals of Lyford Cay Foundations is to increase the number of first-generation Bahamian students who have access to higher education. In fact, 89 percent of new Scholars earning Lyford Cay Foundations awards this year were first-generation students.
Grand Bahamian Latoya Coakley ('17), a Lyford Cay Foundations Scholar and a new graduate, is proud to be the first in her family to achieve college graduation. Latoya admits it was not easy, but she believes that anyone can achieve their goals if committed. Here, Latoya shares what she learned on her first-gen adventure.
What college did you attend and what was your major?
I attended Anderson College of Health Business and Technology in Toronto where I studied to be an occupational/physical therapy assistant with a specialty in aquatic rehabilitation. I experienced one of my proudest moments when I graduated on November 14, 2018.
What motivated you to go to college and was it a surprise to your friends and family?
I was motivated to go to college after the birth of my son. I wanted to set an example for him to follow when he got older and I wanted to be able to offer him the best that life has to offer. My friends and family had mixed emotions. Some were pleasantly shocked and excited by my decision. Others felt it would be too much of a challenge for me with a toddler. Despite their feelings, they all supported my decision.
What was the hardest part about going away to college?
Settling in! I had to search for an apartment and learn a whole new environment.
What was the most exciting part about going to college?
Stepping on to my campus and going into my classroom for the very first time was the most exciting experience for me. I had hoped, prayed and believed for that moment for so long and finally it was a reality. I was one step closer to achieving my goals.
What was it like learning in a different country?
Toronto is a "melting pot." It has a vast representation of many different cultures. They are welcoming to foreigners and I was excited to meet so many different people from so many different backgrounds.
What's next for you?
I plan to further my education and training in Aquatic Rehabilitation and prepare to set up a business in The Bahamas. Healing is an art and my degree will make a difference in the lives of many individuals. I plan to use my knowledge to offer the Bahamian people private at-home therapy sessions for people who are handicapped or disabled by injury or disease.
What has it meant to be a Lyford Cay Scholar?
To be a Lyford Cay Scholar has been a privilege and an honour. I felt a sense of pride knowing that I had been awarded a Scholarship. Years of hard work and dedication in school had finally paid off.
As a Scholar, I was able to afford college. I was also able to receive beneficial tools and resources to assist me in my journey towards obtaining my degree. Dr Giavana Jones, Lyford Cay Foundations' Director of Programmes, was awesome and would frequently check in to make sure that things were going okay and to see if I was having any challenges. When you feel overwhelmed, it really helps to have someone that shows that concern.
Do you have any advice for others who will be the first in their families to pursue their college dreams?
My advice would be to follow your dreams and let your passion burn brighter than your fears. Set goals, plan and prepare and watch your dreams become a reality.
"Gain An Edge" is a collaboration of the Lyford Cay Foundations, Bahamas Technical and Vocational Institute and University of The Bahamas aimed at promoting a national dialogue on higher education. To share your thoughts, email gainanedge@tribunemedia.net.