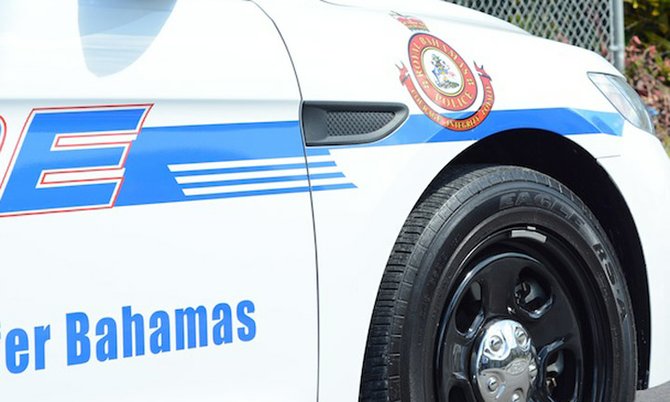 By MORGAN ADDERLEY
Tribune Staff Reporter
madderley@tribunemedia.net
A MAN was killed early on Sunday morning on a track road off Eneas Jumper Corner, according to the Royal Bahamas Police Force.
Although initial police reports said the man was found "with trauma to his body," Chief Superintendent Solomon Cash clarified to The Tribune yesterday that the victim was shot "about the head area".
Sunday's murder came hours after two other incidents of violent crime occurred in the capital on Saturday night. These included another shooting incident in the Coconut Grove area around 9pm and a stabbing incident on Bay Street and Elizabeth Avenue around 10pm.
Both those victims were taken to the hospital, where the former is listed in stable condition and the latter in critical condition.
The murder victim is thought to have been between the ages of 25 and 29.
Around 5am on Sunday, police said a man was discovered unresponsive, with trauma to his body, through a track road off Eneas Jumper Corner.
"Paramedics were called to the scene, and attempted to revive the male, but were unsuccessful. He was pronounced dead at the scene," police said.
CSP Cash said based on the condition of the body, the victim was thought to have been killed "an hour or so" before police arrived. He added the man was shot where his body was found.
"There's nothing that we're working with that we can be definitive about a motive behind the murder," CSP Cash told The Tribune.
"From all the evidence, we could conclude that he was shot…we suspect it was the head area."
This incident has pushed the country's murder count to 77 for the year, according to The Tribune's records.
Regarding Saturday night's shooting, police said around 9pm "a male (was) standing in a yard on Second Street, Coconut Grove, when he got into an argument with another man, who shot him before running away."
The victim was taken to hospital and is listed in stable condition.
Shortly after 10pm on Saturday, "police responded to Bay Street and Elizabeth Avenue after receiving reports of a male lying in the street with injuries."
He was also taken to the hospital and listed in critical condition.
Investigations into all the incidents are ongoing.
On Thursday, National Security Minister Marvin Dames all law enforcement agencies are working together to keep the crime rate down. Murders are down about 30 percent compared to this period last year and despite continued violent incidents, police have said overall crime appears to be trending down.
Speaking to reporters outside his Mount Moriah constituency office, Mr Dames added the public should also soon expect to see increased police presence on the streets with a new crop of police officers to be added to the Royal Bahamas Police Force and more community-based police initiatives in 2019.