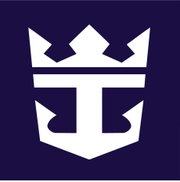 By NEIL HARTNELL
Tribune Business Editor
nhartnell@tribunemedia.net
Royal Caribbean's top executive yesterday said the cruise line will "bring closer" to 2m visitors to The Bahamas by 2020-2021, marking a two-thirds increase in just two to three years.
Michael Bayley, Royal Caribbean International's president and chief executive, told Tribune Business that the cruise line was likely to exceed its own projections of bringing 1.75m passengers - a 45.8 percent increase - to The Bahamas within that timeframe.
He said it was "a little bothersome at times" to hear repeated criticism that Royal Caribbean and other cruise lines hogged the majority of the industry's economic benefits for themselves, rather than let it trickle down more to Bahamian entrepreneurs and workers, through calls on their private islands and other strategies.
Mr Bayley, pledging that Royal Caribbean, will grow its current estimated $300-$350m annual Bahamas economic impact, said the cruise line was mindful of the need to strike a "balance" between calls on Nassau and visits to its Coco Cay private island in the Berry Islands.
The latter property is currently undergoing a $240m upgrade and expansion, which will largely be completed by May 2019 and facilitate the hiring of a further 100-120 Bahamians to join the 250 already employed at Coco Cay by Royal Caribbean.
Mr Bayley used this as an example of how the cruise line's positive impacts were not always truly appreciated or seen, and also pointed to the 600 total jobs - direct and indirect - generated by the Grand Bahama Shipyard, in which Royal Caribbean holds a 40 percent ownership stake.
He added that the cruise line, which has nearly $20bn in assets and deploys 60 ships worldwide, has already hired some 60-70 Bahamians to work on its ships through the National Training Agency (NTA) - a number it is aiming to increase to 200 by year-end 2018.
"The Bahamas has always been a very important destination for Royal Caribbean," Mr Bayley told Tribune Business, "and over the course of this year we will bring just over 1.2m tourists to The Bahamas."
With the cruise line having brought an estimated 20m visitors to The Bahamas' shores since it began sailing to this nation 50 years ago, the Royal Caribbean chief added: "Our ambition, with the new ships coming in by 2020, I think it will be closer top 2m we will bringing to The Bahamas by 2020-2021."
That exceeds Royal Caribbean's own estimate of an increase from the current 1.2m to 1.75m over the same period, with Mr Bayley basing the rise on an increase in both the cruise line's feet and vessel size giving it the ability to carry more passengers.
Royal Caribbean also yesterday produced data showing it currently generates a $300m annual economic impact in The Bahamas, headed by passenger spending worth $104m. This is followed by a $73m investment in the 'Perfect Day' expansion at Coco Cay, and Grand Bahama Shipyard's $70m contribution. The balance comes from $28m in "head" (departure) tax collected by the Government, and $16m in crew passenger spend.
The cruise line also pledged that increased passenger numbers also means longer stays in port, with almost half - 605,000 - of its 1.213m Bahamas visitors for 2019 forecast to spend 12 hours or more in Nassau. This compares to 418,000, or 39 percent, of the 1.072m passengers that will visit this year.
Bahamas employment is also predicted to near "double" in the three years to 2021 with the addition of 1,250 jobs. These will be split between Coco Cay, where 120 Royal Caribbean and 100 vendor posts will be create, plus a further 100 at Paradise Beach and 310 at the Grand Bahama Shipyard. The majority will be on board the cruise line's ships.
Asked about concerns that the cruise lines retain all the economic benefits for themselves, Mr Bayley replied: "I think obviously we're aware of that. At times it's a little bothersome. We feel we do our best in bringing tourists to the destination.
"We're open to work on partnerships that enhance the experience, and offer more activities and entertainment to guests. They all come ashore, use taxis, go on shore excursions, eat in restaurants. That's a bid economic impact. We should understand that.
"There's studies that have been done in the past that have demonstrated the multiplier effect of this and that it's been good for the economy. Could it be better? Sure." Mr Bayley added that Royal Caribbean was "open to working on ideas with anybody" to improve the cruise tourism product.
As for perceptions that cruise lines favour calls on their private islands above Nassau and Freeport, the Royal Caribbean chief executive said: "It's a balance, and we're very cognisant of that. I don't know what the split is, but we bring an awful lot of people to Nassau. We're going to grow that number."
He explained that Royal Caribbean sought to match visits to Nassau with those to Coco Cay, and added that the latter destination's economic significance to the Berry Islands - the present 250 jobs and vendor opportunities - were sometimes not appreciated elsewhere in The Bahamas.
Mr Bayley said Royal Caribbean was seeking as many Bahamians "as we can get" to work on its ships, and was exploring the creation of training programmes to assist the National Training Agency's work and ensure candidates have the right qualifications.
"We have an lot of opportunities," he said. "We can give an awful lot of openings for the kids. We're a big contributor to the Bahamian economy and want to continue with that. We believe that's going to grow even further."