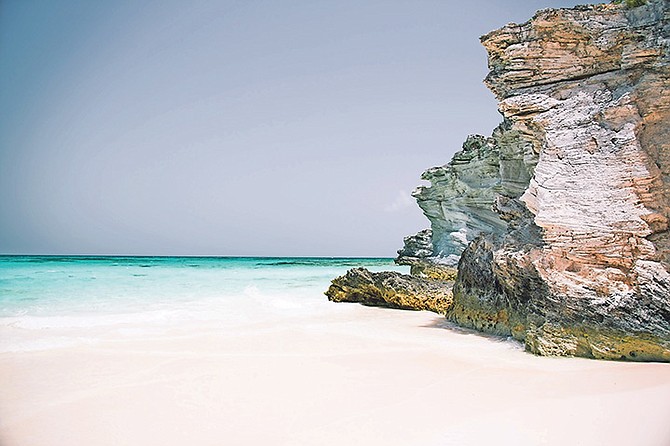 By RICARDO WELLS
Tribune Staff Reporter
rwells@tribunemedia.net
THE One Eleuthera Foundation has not made a substantial offer to buy Lighthouse Point since 2009, according to the group's CEO Shaun Ingraham.
In an interview with The Tribune yesterday, Mr Ingraham said while a second offer never really materialised, talks with the property's owner - The Related Group - remained ongoing.
Research by Tribune Business uncovered a 2008 press release announcing a joint venture between The Related Group and Meritage Hospitality Group for an 884-acre site in South Eleuthera that was previously owned by Bahamian businessman, George Baker.
One Eleuthera is locked in a public campaign to block Disney Cruise Line's acquisition of the property.
The cruise company has taken preparatory steps to acquire the historic site for the construction of multi-million-dollar cruise port, promising a $400m spend.
However, Mr Ingraham yesterday said his group has worked behind the scenes for much of the past decade to spur interest in Bahamians acquiring the site among government officials, residents and other conservation groups.
"Over time, we gained the support we needed," he told The Tribune.
"The second time we were in negotiation, there wasn't a number tossed around. It was us making a case to have certain areas zoned and protected."
As a means to strengthen those odds for adequate zoning and environmental protection, Mr Ingraham said his group also petitioned successive governments to take steps to zone segments of the property as environmentally protected areas.
"We wrote the government. We met with successive governments. We were trying to work along with the government to do this, particularly the last two administrations," he said.
"Every government made a commitment to conservation, but we knew we had to do a lot more to truly protect the site.
"Hence, a second attempt to acquire the property," Mr Ingraham added.
When asked specifically about the asking price for the property, Mr Ingraham said numbers varied over the last few years.
"It was at $33m at one point. We realised that we could do that. Then it came down to $25m. We kept at it. We are still at it," he said.
Mr Ingraham was asked when he was made aware of Disney's interest in the property, he responded: "I can't remember exactly when we were made aware, but once it came to our attention, we knew it was going to take a lot.
"The anxiety for us is that (Lighthouse Point) is a special space," he said.
"It was never about stopping Disney or going against the government for us; it was always about ensuring that Lighthouse Point in given back to the people without restriction.
"That is what this has always been about. That is what our plans have tried to show. We want the point for Eleuthera," he added.