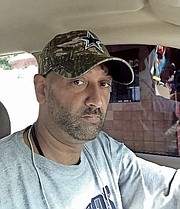 By INIGO 'NAUGHTY' ZENICAZELAYA
COWBOYS fans here in the 242 must come to grips with reality.
Our beloved Cowboys are an inconsistent, mediocre squad at best.
Since it comes with the territory, head coach Jason Garrett is on the hot seat, and deservedly so.
The team is now 2-3 on the season after losing 19-16 to the Texans in an overtime thriller in Houston.
In addition to that, they've failed to string together back-to-back wins since Week 14 and Week 15 of the 2017 season.
The 'Boys regular season record is an unimpressive 3-4 during that span, despite having overhauled both the coaching staff and the offensive roster to make things more "Dak-friendly."
The results, which no true Cowboys fan can deny, continues to be inconsistent play on-the-field, made worse by boring, conservative, predictable play-calling.
As if it couldn't get any worse, it did on Sunday night at NRG Stadium, and that what transpired in overtime.
Having the ball first in OT, the Cowboys were in position to come away with at least a field goal.
This would have forced the Texans to kick a field goal to keep the game going, or score a touchdown to win.
The 'Boys moved the ball to the Texans' 42-yard-line and after running back Ezekiel Elliott was stopped on third down, it was fourth-and-one and gut check time for Garrett and offensive coordinator Scott Linehan.
It was also a time to show this young squad their coaches believed in them, when it's all on the line in intense situations.
Instead, with 6:23 left to play in overtime, Garrett, in his infinite wisdom, punted peacefully into the night, playing not to lose instead of playing to win. Once again snatching defeat from the jaws of potential victory.
Garrett along with his offensive co ordinator Linehan and their bland, visionless, stagnant schemes and game plans should have already been gone.
Sadly they're not, and we Cowboys fans are forced to hear Garrett's reasoning on 'his ' decision:
"It was a long [yard], we felt like at that point in the game, the way our defence was playing -- the idea was to pin them down there. Hopefully you make a stop and win the game coming back the other way."
FYI !!! Garrett, the game is on the line, go for the win, at least once.
Interestingly if you look at QB Dak Prescott's demeanour post game, coupled with RB Ezekiel Elliott's comments regarding the offence:
"They were just very active up front, moving around a lot. A lot of line stunts.
"They did a great job against our run game. Dak [Prescott] didn't have too much time."
"We have to do better, giving him more time."
"We got to do better protecting and finishing plays. We had a couple drops, those would have been big conversions. We just got to go back to work and get ready for next week."
Owner Jerry Jones was quite frank with his evaluation of the whole situation while talking to the Fort Worth Star Telegram:
"It's time for risk at that particular time, that's not second guessing, but we're all extremely disappointed."
The handwriting is clearly on the wall, the mutinous comments from the locker room are growing, and the losses keep piling up.
Cowboys fans make sure your bar is stocked with our favourite libations, it's going to get a whole lot worse before it gets better in 'Big D."
• Naughty presents 'Mischief and Mayhem in da AM' from 6am to 10am, Monday to Friday and 'The Press Box' sports talk show on Sunday from 10am to 1pm, on KISS FM 96.1.Comments and questions to naughty@tribunemedia.net