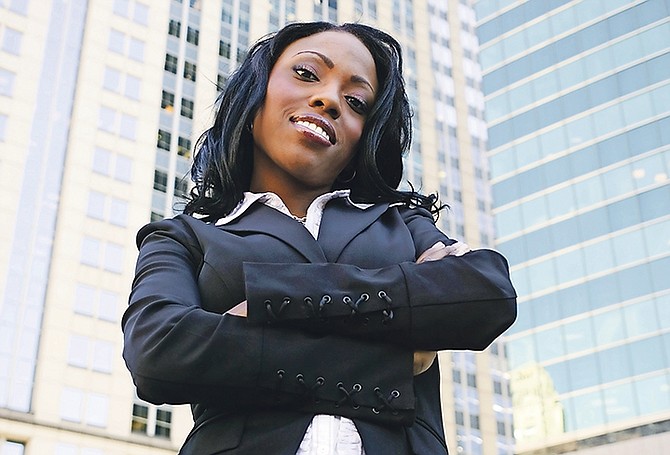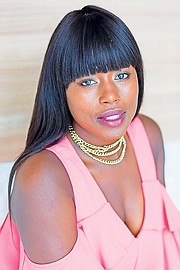 By JEFFARAH GIBSON
Tribune Features Writer
jgibson@tribunemedia.net
What does it really take to be a successful businesswoman? And how do you tackle the 'good ole boys club' on your path to success? These are questions that will be answered honestly and unapologetically by 17 women at a special conference later this month.
Organised by an award-winning producer who has worked with celebrities talk show hosts like Larry King and Jane Pauley, the conference will take place on October 17 at the Harry C Moore Library and Information Centre Auditorium at the University of Bahamas
Women entrepreneurs from both the United States and the Bahamas will come together to compare their experiences and discuss ways to improve upon their situations in the world of business.
Speakers include will Angela Dingle of Exnihilo Management (cyber security); Siobhan Addison of I'm In Demand (construction); Dr Giavana Jones of Stories of Hope (community psychologist/therapist), and Angel Livas, founder of The Woman Behind The Business and CEO of DC Media Connection.
Mrs Livas, who has nearly two decades of media experience, is spearheading this event because she believes in sharing her wealth of multimedia expertise to help propel others to the success.
"The goal of the upcoming event being held in collaboration with the University of Bahamas is to bridge the gap between women entrepreneurs in the Bahamas and the United States. Many business women face similar challenges and some have a desire to (grow) their businesses abroad. It's our hope to provide information and resources to women business leaders so they can expand their brands, while also building and maintaining sustainable businesses," she said.
Mrs Livas will also host the Woman Behind the Business Retreat November 24-28 at the Meliá Nassau Beach that will provide an opportunity for female business owners to receive professional and personal development advice.
Mrs Livas is also a Gracie award-winning executive producer, a multimedia personality, the chief engagement office /CEO of Creative Introduction.
In 2016, she was highlighted in the Washington Business Journal under "People on the Move" and named "Influential Business Woman of 2016" by AI Magazine.
Prior to launching Creative Introduction, she oversaw six nationally syndicated talk radio shows, which included producing programming for award-winning celebrity hosts Larry King and Jane Pauley.

She is currently based in northern Virginia, but Mrs Livas said the challenges women face as entrepreneurs are universal.
"From what's been shared with me, women in the Bahamas face similar obstacles as women in the States. They have to manoeuvre around the 'good ole boys club'; women are often seen but not heard, until they prove themselves in a society that automatically views them as eye candy. Women must first prove, through credentials, results and reputation that they possess a voice that warrants one's undivided attention - a voice that deserves to be equally heard in a conversation with male counterparts," she said.
Mrs Livas admits that when it comes to her interactions with men, her appearance can often get her in the door, but actually doing business with her male counterparts is another matter.
"It can be challenging being an attractive woman in business when working with both men and women. Men are quick to make a pass at you or merely express (repeatedly) how beautiful you are. They want to be around you, yet they rarely provide you an opportunity to do business with them until they feel as though you have proven yourself to them," she said.
One of the biggest challenges Mrs Livas faces happens as soon as she enters the room.
"People size me up, not by how much I know, but merely by what they see. As a youthful looking, 35-year old African-American female I am often regarded as an employee of the company, or when I venture outside of my immediate community people have told me that their initial impression when they see me is, 'Awe, who's the cute, little girl," she said.
Mrs Livas' aim with hosting the two upcoming events in the Bahamas is to remind women of their uniqueness, which will allow them to have success in business.
"Passion and compassion are both skills that can serve women well in business," she said. "Women are naturally passionate people and this is a major asset for women, because I believe it's needed to be successful in business."