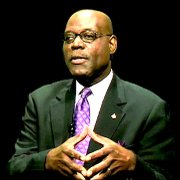 By RICARDO WELLS
Tribune Staff Reporter
rwells@tribunemedia.net
THE government intends to undertake an audit of all the properties it currently owns or rents, in an effort to best streamline its facilities portfolio in the coming years, press secretary Anthony Newbold said yesterday.
The announcement came during Mr Newbold's weekly press briefing, with him calling the process a follow-up of the government's decision to rent a section of the Town Centre Mall, owned by Cabinet minister Brent Symonette and his brother, to temporarily house the General Post Office.
However, Mr Newbold gave no details on exactly when the audit will be carried out, who would conduct it or how much would be spent to have it completed. He said the government is on quest to determine, once and for all, what they own, where these properties are located, and in cases of rented facilities, the total amount it is paying month to month.
"Obviously, once that audit has been completed, then decisions would have to be made," he said.
"The prime minister has talked about this, you heard him talk about the fact that government spends an inordinate amount of money renting. The government should have its own premises. It should have its own buildings. (But) what has to go with that, of course, is a real serious maintenance schedule because we all know, we don't take care of anything. We build a new building, five years later we need to build another one because we didn't take care of the one that we built."
According to Mr Newbold, once the exercise is complete, some new buildings will be constructed to house various government agencies, while many others will be renovated.
Speaking specifically to the former St John's and City Market sites on Market Street, Mr Newbold insisted those two sites have already been earmarked for development.
However, he said he was uncertain what will be constructed on the properties.
"We don't know what is going to go there, but we know there will be something there," he added.
The government last week pushed a resolution through Parliament that would see it rent sections of the Town Centre Mall for $12 per square foot.
The resolution noted that the General Post Office building on East Hill Street was condemned as being structurally unsound and had suffered from periodic, deep-rooted mould infestation and other harmful environment pathogens.
That move came after the government balked on plans that would have seen the postal operations moved to either the Independence Drive Shopping Centre, the old Phil's supermarket building on Gladstone Road or the old City Markets building on Market Street.