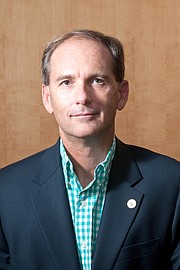 By NEIL HARTNELL
Tribune Business Editor
nhartnell@tribunemedia.net
Governance reformers yesterday expressed fears that the Government's finances may still contain "skeletons in the closet" because of its continued reliance on cash-based accounting.
Robert Myers, the Organisation for Responsible Governance's (ORG) principal, told Tribune Business that the public sector's outdated financial reporting systems meant doubts persist over whether Bahamians are being presented with the true fiscal position.
While praising the first quarterly fiscal "snapshot" for indicating the Minnis administration's fiscal consolidation initiative is "headed in the right direction", Mr Myers said its pledge to switch to accrual-based accounting could not occur quickly enough.
Calling on the Government to maintain the momentum created by the 52 percent year-over-year fiscal deficit reduction and improved tourism numbers, the ORG chief said The Bahamas "needs to make hay while the sun shines" and pay down its near-$8bn national debt as rapidly as possible.
Reiterating his concerns over the revised National Health Insurance (NHI) initiative, Mr Myers warned it was "the wrong time to increase business costs" through the proposed payroll tax mechanism given that the Bahamian economy was already uncompetitive.
The Ministry of Finance's report for the 2018-2019 fiscal year's first quarter revealed that the deficit had shrunk by more than $56m compared to the same period in 2017, with the decline largely driven by VAT and stamp tax-related revenue increases.
More than half of the $60.1m total revenue rise came from VAT, where collections rose by $32m or 19.1 percent to $199.4m compared to $167.4m in the prior year period. With total government spending held relatively flat compared to 2017, the deficit could have been cut below $40m if the Government had been able to realise its projected $12.6m web shop taxation increase.
Praising the Ministry of Finance for achieving "great results", Mr Myers nevertheless expressed concern that the first quarter "snapshot" did not include government spending commitments already made - but for which funds have not been released - due to the public sector's continued use of cash-based accounting.
"We are now getting closer to a balanced Budget," he told Tribune Business, "but that's only one quarter. We don't know what's coming. One quarter doesn't paint the whole picture, that's for sure, but the signs are good.
"What disturbs me is that it is not accrual-based accounting. It's still cash-based. In my mind we've still got a long way to go, but that's [the 2018-2019 fiscal first quarter] looking considerably better.
"It's a much better report, but we have to get to accrual-based accounting. It worries me that there may be skeletons in the closet, and a lack of accountability in the public sector not doing things as they should and leaving things out of this. That creates skeletons in the closet and things of concern."
The Ministry of Finance's "snapshot" confirmed that its figures were based on "modified" cash-based accounting that was guided by International Public Sector Accounting Standards (IPSAS). "Revenue is recognised when received and not when earned, expenditure is recorded in the period it is incurred and paid," the report added.
The Prime Minister last year told the Bahamas Institute of Chartered Accountants (BICA) that the Government is committed to reforming its accounting systems, with the transition to accrual-based accounting targeted for end-June 2022. Its roll-out to the wider public sector, including agencies and corporations, will follow in 2023.
The switch is designed to provide a more accurate pinpointing of the Government's financial position, and enable it to produce a "balance sheet" of assets and liabilities. Its current cash-based system only recognises revenues when they come in, and expenditures when they become due for payment. In contrast, an accrual-based system will recognise expenditures for which future commitments have been given, but monies not yet released.
"It's headed in the right direction as long as there aren't any skeletons in the closet," Mr Myers told Tribune Business of the first quarter. "They've got to keep working as hard as they are. Let's keep the sleeves rolled up.
"There's no need to put any more taxes in place, and we ought to be able to see in each fiscal period that they can maintain and keep that deficit well under what it was last fiscal year and within the constraints of the Fiscal Responsibility Act. They would seem to be on track and let's hope they can hold that."
Both K P Turnquest, deputy prime minster, and Marlon Johnson, the Ministry of Finance's acting financial secretary, said they are "cautiously optimistic" that the Government remains on track to hit its $237.6m full-year deficit target based on the first quarter performance.
Mr Myers, meanwhile, said the 2018-2019 fiscal year's second quarter should "be stronger theoretically" in terms of revenue performance because it will contain the Christmas and Thanksgiving holidays that typically mark the start of the winter tourism season.
The Government typically earns the bulk of its revenues during the fiscal year's third quarter, the January-March period, which coincides with tourism's peak, the payment of Business Licence fees and real property taxes, and commercial vehicle licensing month.
With air arrivals up 15.1 percent for the year to end-August 2018, aided in large part by Baha Mar's full opening, Mr Myers said he was expecting to see consistent improvement in the Government's fiscal performance throughout 2018-2019 due to the tourism upswing and better business climate.
He warned, though, that The Bahamas' still-fragile economy could be derailed if initiatives such as NHI were mishandled, which would in turn have negative consequences for the Government's fiscal recovery.
"We have to be very careful," Mr Myers told Tribune Business. "I'm pro- NHI, but not pro-NHI when the country's economy is as sick as a dog. I just don't think it's the right time to be increasing business costs when we're already highly uncompetitive regionally. You can't keep putting on these costs."
He added that the tourism plant in countries ravaged by hurricanes Irma and Maria was set to re-open soon, providing more pressure and competition for a Bahamian destination already perceived as high cost.
"We've got to try and make hay while the sun shines and pay off some of this $8bn debt, and lower operational costs in the private and public sectors to remain competitive in the short and medium-term," Mr Myers said.
"The Government of The Bahamas must realise that we are experiencing a boom economy that will not last forever, so provisions must be made now for a future downturn.... There is a definitive tax elasticity and pricing elasticity for the Bahamas, and we have reached that breaking point.
"Focus must now be on obtaining those efficiencies and creating accountability in the public sector," he continued. "The Bahamas has become too expensive a place to visit, and this will hurt the economy as the rest of the hurricane-ravaged Caribbean gets their tourism product back online next year.
"The Government must continue to find ways to make The Bahamas more competitive and thus improve our GDP, which is the only tide that will float all boats. GDP needs to be at 5.5 percent to deal with the unemployment and debt. We still have a lot of work to do."