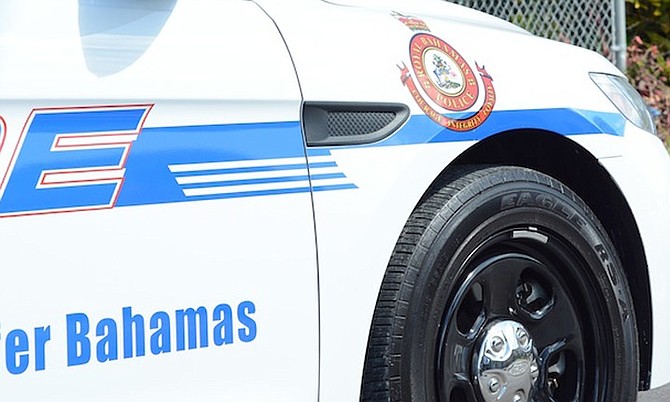 POLICE arrested four men in connection with the seizure of nearly $400,000 worth of suspected marijuana found on board a boat in the Coral Harbour area.
The arrests took place shortly after 1am yesterday when Drug Enforcement Unit and Marine Support officers, acting on information, intercepted a white 20ft Boston Whaler boat while in waters one mile south of Coral Harbour.
Four men were on board. Officers searched the boat and found 12 sacks with suspected marijuana. The men are expected to be formally charged later this week.
The drugs weighed 390lb and have an estimated value of $390,000.
Police also said they removed an illegal firearm from the streets on the weekend.
Shortly after 5pm on Saturday, DEU officers were on patrol on Dorsett Street in Fox Hill when they observed a man standing on the side of the street. He ran from officers and escaped. Police searched the area where the male was standing and recovered a .45 millimetre pistol and three rounds of ammunition.