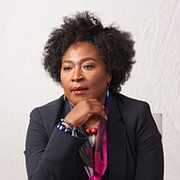 By Dr Desiree Cox, MD, PhD
'Everybody is a Genius,' said Albert Einstein. 'But if you judge a fish by its ability to climb a tree, it will live its whole life believing that it is stupid.'
This week, millions of students all over the world will be returning to classes to receive an education that's setting them up to spend their whole lives believing they are stupid. No. This article is not an attack on the educational system. It's about imagination and how to inspire learners make the right career choices based on their intellect, ability, aptitude and passion, regardless of your age. What does this have to with health, and the upcoming 2018 HEALinc Future Health Summit? Everything.
Last week, in continuing our conversation strand about health, I talked about paying for health with the intention of continuing the conversation about translational medicine. But over the course of this week, I have been approached by so many adult learners, university students and parents with interests and career aspirations in the field of health and healthcare who have major questions about what and where to study, and how to translate their interests, aspirations and passions into well-paying jobs. In short, they have questions about what's on the horizon for the future of health and no place to go to find answers. The answers to such questions begin with curiosity and imagination. Let me explain by way of a personal story.
I was 15 when I imagined myself at Oxford University. I was a student at Queen's College High School in Nassau at the time and my best friend, an Indian girl name Deema – not her real name – had joined my school that year because her father had taken up a job as a doctor at Princess Margaret Hospital. Deema had lived all over the world and changed schools many times on account of her father's job.
One day, around the time when high school students apply for college, we were studying for our exams together at her home and the conversation shifted to universities and careers. Deema wanted to be an economist and work for the World Bank when she grew up. I wanted to be a doctor.
"First," said Deema, "I'm going to study at Oxford University, then I'll do my Masters at Cambridge. After that, I'll apply for a job at the World Bank. Papa says you don't need more than a Masters to apply."
"Oxford University?" I asked. "Where's that?" When she showed me the brochure with students conversing with their professors in their gowns against a backdrop of Oxford spires, immaculate lawns and the promise that students would have the opportunity to learn and converse with the best minds in the world. I pictured myself among them. Seven years later, thanks to the Rhodes Scholarship, I was a medical student at Oxford.
Destiny begins with imagination.
That was over 30 years ago. Since then, as Oliver Burkeman put it in 2009: "Without most of us quite noticing when it happened, the web went from being a strange new curiosity to a background condition of everyday life."
Technological advances and split-second access to all the information in the world makes it possible to connect with the best minds virtually, but there is no substitute for connecting with in-person conversation. The luminaries I have had the good fortune to be mentored by are people I met in person, and those relationships began with a conversation.
Information explosion via the internet creates unprecedented challenges for learners and educators: 85 percent of the jobs that will exist in 2030 have not yet been invented, according to a 2017 Institute for the Future (IFF) report on Emerging Technologies' Impact on Society and Work in 2030. The lion-share of those new jobs will be in healthcare and health related fields.
Bottom line. People in-the-know will be able to create their own jobs. People who rely on traditional educational systems alone will be left behind. Take 14-year-old Tanmay Bakshi, for example. Tanmay is an algorithmist, neural network architect, and author – a job title he has created for himself. At 14, Tanmay is the youngest developer of IBM Watson. Tanmay will be speaking at the 2018 HEALinc Future Health Summit, October 7-9. He has already spoken to more than 150,000 people live worldwide about programming and its value for society; and has trained more than 7,500 people of his initial goal of training 100,000 aspiring developers.
The best way to future-proof your career or make sure you are on the right track is through exposure to the best minds, entrepreneurs, investors and pioneers who are creating the future, now. The HEALinc Future Health Summit opens with remarks by Dr Duane Sands, Minister of Health. Topics and speakers at the day one summit opening ceremony include Carol Sanford (contrarian speaker, educator and best-selling author), "Shifting Mind-Sets in Paradigm-Shifting Times. Listening Beyond Ego: Curiosity, Openness and Opportunity"; Dr Kyu Rhee, MD, MPP (VP IBM), "Democratising the Future of Health: Technology, Equity and Population Health Intelligence"; Dr David Haase, MD (CMO, MaxWell Biosciences), "Maximising Wellness: Optimal Health and Human Thriving"; Dr Mark Penn, MD, PhD, FACC (BBLS, CEO), "Innovation and Regenerative Medicine: Unique Opportunities for The Bahamas"; Chris McSwain (McSwain Consulting), "Health Benefits of Doing Meaningful Work in Changing Times"; and Tanmay Bakshi, "Inspiring the Next Generation of Leaders and Entrepreneurs in STEM and Future Health".
Don't miss out. Registration for special one-day passes for the summit opening ceremony are available online at www.healincfuturehealthsummit.com. For more information contact the summit organising team: USA/Canada (877) 426-5361; Bahamas (855) 826-1165; Worldwide (716) 442-3798.
• Dr Desirée Cox, MD, PhD (www.desireecox.com) is the founder and CEO of the 2018 Inaugural HEALinc Future Health Innovation Summit (www.healincfuturehealthsummit.com). She is the first Bahamian Rhodes Scholar and first female British Caribbean Rhodes Scholar, a medical doctor, creative artist and published author. She has earned degrees from McGill, Oxford and Cambridge Universities. Her career achievements include honors by Oxford University and the British Medical Journal. In 2013, a 70-cent stamp bearing her photograph was issued by The Bahamas Government.