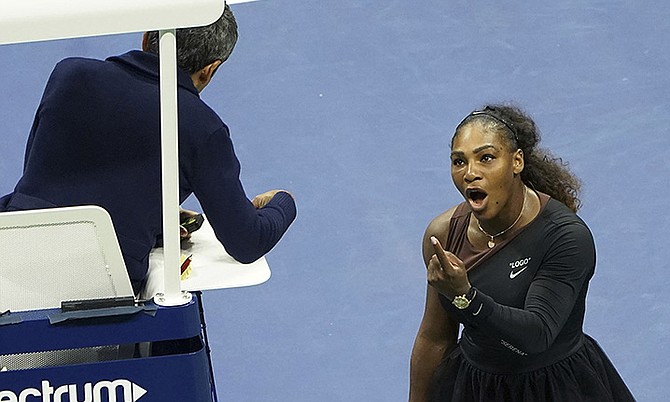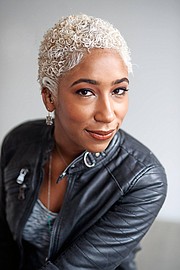 By ALICIA WALLACE
When I became aware of Venus and Serena Williams, my interest in tennis increased exponentially. Andre Agassi and Stefi Graf were fine to watch, but it was exciting to see, not only girls, but black girls on the courts. They played tennis and they did it well.
Bit by bit, I learned about their shared background and the challenges they faced as interrupters — of an otherwise white world — who came without apology and, eventually, dominated. I watched as they became so well-known they were called by their first names only.
I do not follow the game as much as now as I did in my teens, but whenever Venus or Serena is playing, I find a way to tune in. If they are playing against each other, it is even more important to watch the game. They have each said before that the other knows them better and knows their game better than anyone else and this makes them their toughest competitors. There is nothing quite like seeing the sisters at their best, in their respective zones, playing each other with the intent to win, but showing each other love on the court.
Serena Williams vs. Naomi Osaka vs. Carlos Ramos
On the weekend, Serena Williams played against 20-year old Haitian-Japansese Naomi Osaka at the US Open for her 24th record-making Grand Slam title, tying with current record-holder Australian Margaret Court. Osaka won the game, but the atmosphere was less than celebratory for everyone because of what happened between Serena and the chair umpire, Carlos Ramos.
It was alleged that Serena's coach made coaching signals from the box (a fact he later admitted doing but claimed she had not seen his signalling instructions and so what, Osaka's coach had been doing the same thing). The umpire warned Serena, and she did not appreciate being called a cheat. She asserted she has never cheated, and would rather lose than cheat to win. She later smashed her racket in frustration and was given another violation which resulted in a point penalty. Serena, already incensed, told the chair umpire he was a thief. She note male players say much worse and are not penalised. This led to a full game penalty. After a conversation with some US Open officials, Serena returned to the game and Naomi Osaka went on to win the set which gave her the title.
Double standard in 2018 tennis
It is important to note this occurred on the heels of two moments that disgusted tennis fans. Alize Cornet was penalised for momentarily taking off her shirt to turn it around as she realised she had been wearing it backwards. A few weeks ago, the French Open decided it would ban catsuits after Serena Williams wore one — primarily to prevent blood clots. Tennis, like much of the rest of the world, expects women to play by different, more oppressive rules. The double standard stands strong.
A strange ceremony
The US Open award ceremony after the Williams-Osaka game was strange. Photos show both players looking somber as the crowd booed in response to the officiating of the game. When Serena saw Naomi crying, she put her arm around her and said something that made her briefly smile. It was a lighter moment in a completely awkward situation. Serena later took the mic to tell the crowd to stop booing and use the opportunity to celebrate Naomi's win. In a short space of time, she had the role of advocating for herself and having Naomi's back. Contrary to what many are saying, she did not do this because the booing and the generally mood of the ceremony was her fault. She did it because she knows what it is like to be a young black woman playing tennis and to feel a tremendous amount of pressure, and she knows what winning the US Open is supposed to feel like. She was being what so many black women are every day — mother, aunt, sister, friend, mediator, and peacemaker.
Racism and sexism combined
What Serena Williams dealt with on Saturday is often called "unconscious bias". This is a special kind of racism and sexism. The person does not necessarily know themselves to be anti-women or anti-black, but has certain racist and sexist ideas that lead to racist and sexist behaviour. They claim innocence and insist they would be behaved the same way if it had been someone else, but those familiar with issues of race and gender know better. Those who have seen them in different situations know the truth. Many of have said the chair umpire is a stickler for the rules and does this with everyone, but files have been pulled and that is not the truth. In fact, there is a recording of him doing the same thing in recent years to Venus Williams who also told him she does not cheat. It was recently reported that Serena Williams has been tested for performance-enhancing drugs more than any other player. It may be hard to believe, but tennis has a problem with some of its most popular players.
Who gets to feel?
While there is a lot to be said about the rules and how and when they are applied, there is one other issue that sticks out to me. Serena Williams is treated differently from other tennis players — not only the men, but also the white women. Where others can express rage and their frustration is understood, Serena is seen as a monster for her expression of a range of emotions that are normal. This is evident in a cartoon circulating which depicts Naomi Osaka as a small, white, blonde woman, Carlos Ramos as a white man, and Serena Williams as an angry, oversized monster. This is the way some people see a black woman who dares to express her emotions, stand up for herself and demand that wrongs are rectified.
A few days before the US Open final, Cardi B attempted to fight Nicki Minaj. The two are known to have a less than amicable relationship, but no-one expected Cardi B to launch at Nicki Minaj at a New York Fashion Week event. She did not actually reach Nicki who was completely surrounded by security, but this did not stop Cardi from shouting and warning Nicki not to speak about her child again. The response to this incident has been, for the most part, predictable. Cardi B has been called ghetto, Nicki Minaj has been ridiculed for not being able to fight and people have expressed disappointment in the way they treat each others as women in a male-dominated industry. The one that closely parallels the policing of Serena Williams' emotions and expressions is the criticism of black women "misbehaving" in a predominantly white space.
There is no shortage of negatives in this situation. There are dozens of observations that can be made about the scuffle. Why are these women in rap not supporting each other? Why is Nicki baiting Cardi? What might Cardi be blaming on Nicki? Why did Cardi resort to violence? Instead of asking these questions, people are expressing their displeasure at the location and timing of this incident. As black people, we are supposed to be on our best behavior in the presence of white people. Respectability politics has not gotten us anywhere, but we still try to be well-behaved and excessively moderate ourselves as if it is a form of protection, but it is not. Racism persists, including "unconscious bias," whether or not we deny ourselves the opportunity to say how we feel.
Cardi B and Serena Williams are two very different people, yet they are both entitled to their feelings and to defend themselves against people who, whether intentionally or unintentionally, assign unacceptable characteristics to them. Cardi B was allegedly upset about Nicki Minaj questioning her ability to take care of her daughter. Carlos Ramos called Serena's professional and personal integrity into question. Both of these are insulting and demand a response.
As black women, however, they are expect to take a deep breath, swallow their words, and wait for the "appropriate" time to speak or act. Not only does this not work, but it is an unfair expectation reserved for black women.
Men can throw tantrums on the tennis court without reprimand. White women can confront each other in public spaces, and on camera. When black women do it, it is "ghetto", "inappropriate", and "unprofessional".
Human beings experience a range of emotions. This is normal. Expressing those emotions is normal. We need to learn to do it in healthy ways, but they do not differ based on race, gender, or any other identity marker. If this was an unconscious bias for you before, consider yourself fully conscious now. The rules need to apply to everyone.