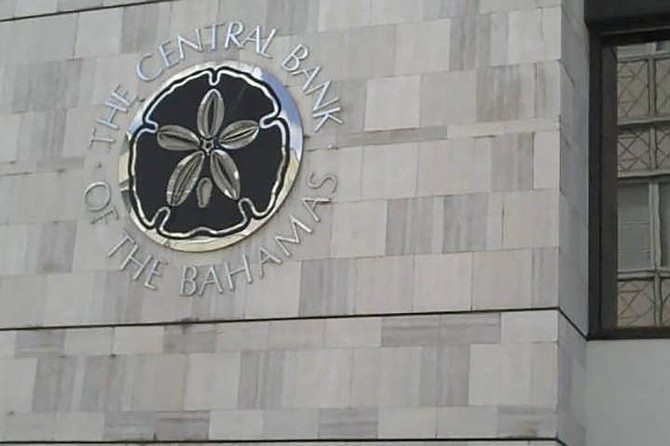 By KHRISNA RUSSELL
Deputy Chief Reporter
krussell@tribunemedia.net
SOME local clearing banks have agreed to lower various banking administrative fees and consider changes to cheque cashing procedures following discussions with the government and other officials, Labour Minister Dion Foulkes said yesterday.
The Central Bank of The Bahamas and the Clearing Banks Association will also list fees consumers are likely to pay, similar to the published gas tracker, so consumers are able to regularly compare fees across local banks.
The changes are in response to consumer concerns about surmounting banking fees and come after three meetings between various representatives.
Mr Foulkes explained banks had raised certain fees to recoup losses where loans were on the decline. He would not reveal specifically which banks lowered fees, but told reporters some institutions had already started to do so.
"As you know we started talks with the Clearing Banks Association last October and we had a meeting with them in November and we had a meeting again with them yesterday.
"I am very pleased to announce that some of the banks had lowered their administrative fees for their various services. Also all of the banks have embarked upon an educational programme with respect to their services. Additionally the Central Bank and the Clearing Banks Association, they have agreed to embark upon a listing of all of the bank fees or at the minimum the main fees that the banks charge us.
"Just like the gas stations do when you open the business sections of the dailies, you see the various price per gallon of gas - we intend to do the same thing with the clearing banks so that consumers can know exactly which bank is charging which fees so that consumers can make a decision as to which bank to do business with."
He continued: "We are very pleased that the Central Bank has embarked upon a literacy programme called Get Money Smart Bahamas and we encourage persons to go to the Central Bank website to take a look at that programme."
Concerning cheque cashing he said: "Each bank has addressed that specific issue with respect to the cashing of cheques."
Now that the government has intervened with favourable results, the minister said consumers must also do their part.
He said customers must be smart in examining banks to make a decision on which one suits their needs.
"I would encourage consumers, and that's practically most Bahamians who deal with commercial banks, to go in and talk to your banks and make comparisons and make a judgment call as to which bank you wish to bank at.
"But at the end of the day the consumer has to be smart and the consumer has to examine each bank. Each bank has different fees and different schedules for their services. I encourage people, you are not married to a particular bank and if you are get a divorce go to the bank that offers you the best possible arrangement," Mr Foulkes said.