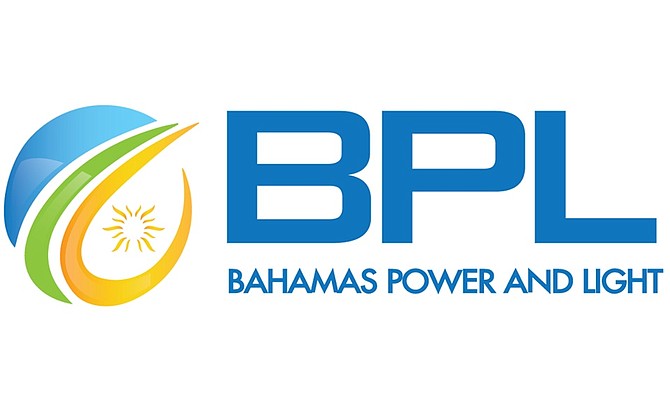 By KHRISNA RUSSELL
Deputy Chief Reporter
krussell@tribunemedia.net
THE union representing Bahamas Power and Light employees threatened to "shut the island down" yesterday, angered by workers being treated like "dogs" at the power provider's Mall at Marathon branch.
Bahamas Electrical Workers Union President Paul Maynard launched the threat of industrial action in an email to executives yesterday, and it follows BPL's fourth fire over the weekend at its Baillou Hills substation that left many residents without power for 12 hours.
In the strongly-worded email to BPL executive Peter Rutherford, obtained by The Tribune, Mr Maynard alleged an employee was spoken to in a "derogatory fashion" and brought to tears by the actions of a manager yesterday morning. 
Mr Maynard claimed he had tried to come to an understanding concerning this manager's behaviour for four years but to no avail, and would now no longer accept the same issue, or cooperate with BPL until the matter is dealt with.
The email was copied to BPL's CEO Whitney Heastie and several other high-ranking officials. 
The situation has been compounded, according to Mr Maynard's email, by the manager's repeated declarations to staff that nothing can be done with her because her political party is in government.
The Tribune reached out to Mr Heastie for comment but was unsuccessful up to press time.
"For more than four years now I've been trying to come to some understanding with BPL concerning the ... manager," Mr Maynard said in the email to Mr Rutherford.
"I have talked to her personally to no avail, I've talked to you, Kevin Basden (former BPL general manager), Hugh Rollins, HR all to no avail. 
"Well I'm at my end, I can't ignore or soft peddle this situation any longer. This morning, for the second time (the manager) has crossed the line again, she has threatened the employee, talked to her in a derogatory fashion to the point of bringing the employee to tears. The HR department had to drop what they're doing and rush down to the mall. 
"It's obvious to me that this woman believes that she's above the law and you or anyone else is powerless to deal with her. She talks to the employees like they are dogs and tells them it's nothing they can do with her because her government is in power."
"The above being said, I fired a warning shot across the bow on a TV show, that I was on, hoping for this matter to finally be resolved but instead of taking my warning and pulling her in to have a "come to Jesus moment" with her, you criticised me for calling her name," the email continued.
"Well I'm telling you right now in writing I'm not going to put up with this any longer, if it's war the company wants well "it's on like popcorn". Do what you want, I'm not cooperating with BPL until this matter is dealt with. I'm taking my case to the Bahamian people via the press since that's what you want me to do."
Earlier this month, the union threatened some form of industrial action after around 50 non-Bahamians were set to be brought on at BPL in the aftermath of 314 workers receiving voluntary separation packages.
However, the union stood down this threat after executives agreed not to proceed with the foreign hires.
However, issues at the corporation continued with successive fires pitching the electricity provider into crisis mode.
My Maynard claimed the fires had left BPL with a repair bill of up to $150 million but this was dismissed as wildly inaccurate by the company.