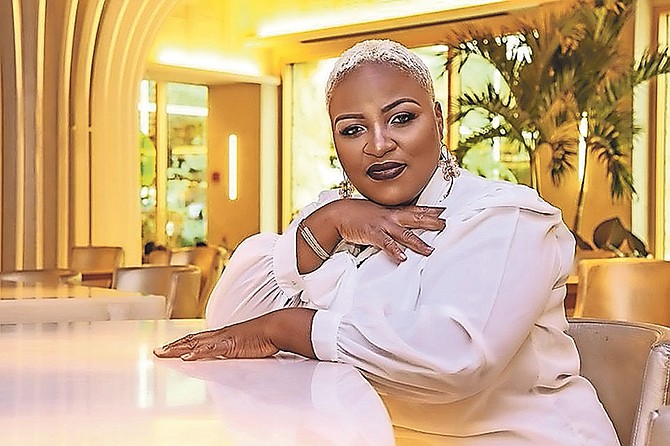 Bahamian singer-songwriter Adrianna Munnings has sung backup for some of music's biggest legends, but now the Andros native is finding success in her own right. "Soul of a Woman", her first EP of original songs, was released during last year's Prayze Factor Awards weekend in Atlanta, Georgia. Adrianna and her song, "Smile A While", were well received during the artist showcases, which featured performers from across the US and several Caribbean and African nations.
Now, following an invitation to participate in a multi-city tour in the US this June, Adrianna is soaring even higher with eight Prayze Factor Awards nominations for New Artist, Urban Artist, Inspirational Artist, Rhythm & Praise Artist, Contemporary Christian Artist, International Artist, Song of the Year, and Songwriter of the Year. The "inspired independent artist-focused award show" takes place on September 19-23 in Atlanta.
Adrianna's Bahamian fans are excited for the singer and her success. Social media well-wishers are voting online for Adrianna in the award show's "Popularity Round" and some are even planning to fly to Atlanta to watch her perform live.
The recording artist has been compared to jazz and soul icons like Anita Baker and Aretha Franklin. Adrianna came to national attention as the first runner-up of the televised "Bahamian Idol" competition. She went on to win numerous other local competitions and was chosen to sing backup for Michael Jackson, Whitney Houston, and other international singers. She was also a member of the all-star Bahamian choir which performed during the official opening celebrations of the Atlantis resort on Paradise Island.
Whatever the future holds, Adrianna is ready to carry her love of a small island nation to the world. Online voting in support of Adrianna Munnings works similar to the "American Idol" format. Fans can vote over and over again until April 15th on www.prayzefactorawards.com