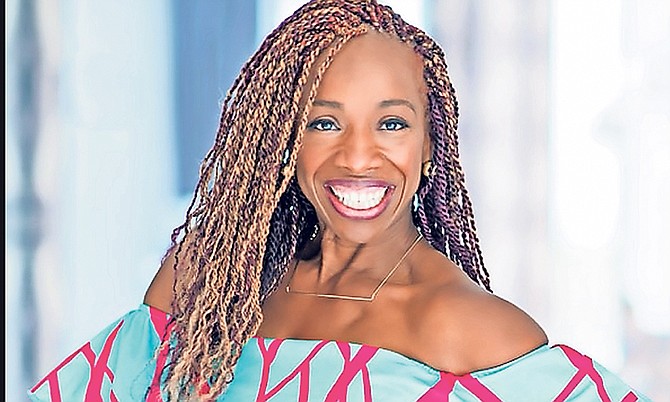 Lisa Nichols, a renowned American motivational speaker who aims to brings the sizzle to the serious message for women to recognise their financial power, will return to the Bahamas in October for the second "Live life Free" experience.
One of the organisers of the event, Caline G Newton, made the announcement that Ms Nichols has agreed to return to Grand Bahama for an anticipated repeat of what was an electrifying and empowering experience last year.
"We are very excited about this year's experience which will feature three main motivators and coaches who will speak to women in a way that energises them to bring out the bold, bring out the best in themselves," said Ms Newton, who officially opened the call for sponsors.
"According to current statistics, women control 51 percent of the wealth in America," said Ms Newton. "And our influence and participation is growing exponentially. In 2014, we accounted for $14 trillion in investments.
"That figure is expected to climb to $22 trillion by 2020. Forbes research tells us that 70 to 80 percent of consumer purchases are driven by women."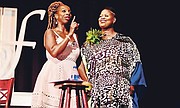 Ms Newton noted that it would be almost impossible to find a household in today's non-Arabic world where women did not either control or participate in key family financial decisions.
"We are the decision-makers or contribute to the decisions made in nearly every family matter, and yet we still do not recognise how significant our influence is. That lack of self-appreciation carries over to the workplace and so we fail to aim as high as we are capable of achieving," said Ms Newton, who already has her own long list of accomplishments under her belt.
Ms Newton was valedictorian at the primary and high school level, winning both the Elk's Oratorial Speech Competition and the Wallace Groves Memorial Scholarship in Grand Bahama, and graduating with distinction from Mount Saint Claire College, Iowa, with degrees in the areas of Accounting and Computer Information Systems. She completed graduate level certification at Ashford University in Organisational Management, Managerial Marketing & Economics and Legal Environment.
For the past 20 years, she has held the position of accountant/compliance officer for the Freeport and Abaco offices of Dupuch & Turnquest Counsel and Attorneys-at-Law.
She said she is "thrilled" that Ms Nichols accepted the invitation to return.
"Lisa Nichols is not just a personality, she is a force who inspires transformation because she did it in her own life, going from public assistance to leading a multi-million dollar enterprise, becoming a best-selling author of seven books and founder of one of America's few training and development companies that is publicly traded." she said.
Ms Nichols has appeared on Oprah, The Today Show, the Dr Phil Show, the Steve Harvey Show and on Extra, among other appearances.
Houston and San Diego both have days named in honour of her philanthropic work, community service and healing.
Ms Newton said more details about the upcoming women's empowerment experience will be released shortly.