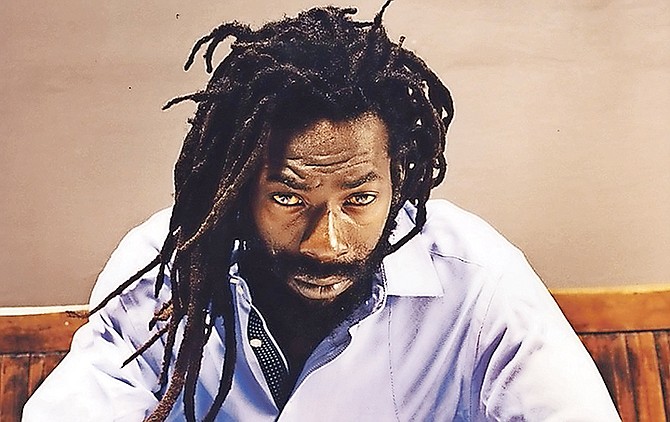 By MORGAN ADDERLEY
Tribune Staff Reporter
madderley@tribunemedia.net
BUJU Banton will not be performing his controversial song "Boom Bye Bye" at his upcoming concert, according to his publicist Ronnie Tomlinson, who confirmed the reggae star has not sung that song "for years".
Ms Tomlinson moved to set the record straight during a press conference on Friday to promote the Bahamian leg of Mr Banton's Long Walk to Freedom Tour.
Mr Banton will be performing at the Thomas A. Robinson stadium on March 30th.
"As far as concerns ("Boom Bye, Bye"), one thing that we want to make everyone know is that Buju has not sung that song for years," Ms Tomlinson said. "That song has been removed from his set, that song is also a song that he has never made a dollar off of. And he will not be singing or performing that song. So as far as any concerns, that's just something that we just want everyone to know, that that song is not a part of the set."
"Boom Bye Bye" has been a source of public debate in recent weeks after a prominent lesbian, gay, bisexual and transgender (LGBT) activist Erin Greene said last month that Mr Banton should be allowed to perform in the country on the condition that he does not play it, as the song advocates violence towards those in the LGBT community.
That interview with Ms Greene inspired a torrent of commentary, much of it venomous towards the activist who mostly welcomed Mr Banton and his show.
In a statement released yesterday, Paradise Productions promised an epic show and weekend.
"The anticipated concert promises to be more than just a concert," the local promotion company said in a statement. "It's a weekend of music, good vibes and a celebration of freedom.
"On Friday, March 29th 2019, we welcome Buju back to his second home, The Bahamas with an All White Party to be hosted at the FIFA Beach Soccer Stadium.
"On Saturday, March 30, 2019, the night thousands have been waiting for as Buju Banton will return to the stage in The Bahamas. As popular artists will set the stage, Buju promises to close out the show with a blazing performance."
Fernerin Hanna, public relations officer for Paradise Productions, said Mr Banton is set to perform for two hours, to an anticipated crowd of over 15,000. Ms Hanna added a few "friends" will also perform that night, including local artists. However, she said the names of these guests will be provided at a later date.
Security will be provided by the Falcon Security/Damas Group in conjunction with the police, with the promoter promising safety and quality production will be a "priority".
SuperClub Breezes also will be providing special rates for the concert.
Early bird ticket sales began February 1st and these prices will last through March 1. These prices are currently: General Admission - $65; VIP - $125; Platinum - $200; and All Access - $350.
Tickets further information can be found at www.paradiseproductionsinc.com