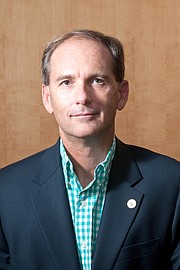 By NEIL HARTNELL
Tribune Business Editor
nhartnell@tribunemedia.net
The Bahamas can become "the Singapore of the Americas" if it rids itself of corruption, poor governance and lack of vision, a prominent reform campaigner argued yesterday.
Robert Myers, the Organisation for Responsible Governance's (ORG) principal, told Tribune Business that the Bahamian economy would "be on fire" if it were not for such flaws that deterred investors and cost taxpayers millions of dollars annually.
Speaking following The Bahamas' recent one-place slippage to its lowest ever ranking in Transparency International's Corruption Perceptions Index, Mr Myers said a "mentality and culture" change was needed to eliminate graft, waste and inefficiency that costs this nation "hundreds of millions of dollars" on an annual basis.
Revealing that ORG is preparing to imminently launch a National Integrity Campaign, designed to drive home to the Bahamian people how much corruption costs them personally, he said such incidents ranged from buying a civil servant lunch to "jump the queue" to outright stealing and fraud.
He added that such graft had resulted in VAT's implementation, and its subsequent rate increase to 12 percent, as the government had to "pay for its inefficiency and waste" by increasingly taxing the Bahamian people and businesses.
Mr Myers said it was "honest taxpayers" who were being forced to bear this growing burden as he repeated calls for the government to "put its own house in order" before turning to the private sector for more money, likening tax increases to "pouring water into a bucket with holes".
But, should The Bahamas solve these problems, Mr Myers said the rewards will be felt financially by all Bahamians and residents. Failure, though, would result in the country falling further behind "in a day and age when the world won't tolerate such behaviour".
Calling on the Government to drive the needed change, the ORG principal said The Bahamas' decline in Transparency International's latest index - albeit to a still-high ranking of 29th - showed that other countries were likely improving at a faster rate than this nation.
"Other people are improving with greater leaps," Mr Myers told Tribune Business. "A lot more needs to be done to solidify and improve our position through passage of the Integrity Commission Bill, implementation of the Freedom of Information Act and other anti-corruption measures.
"The Government needs to drive these things, the culture and the policy, and it's not," he added, pointing to the Government's reluctance to release feedback on its proposed National Health Insurance (NHI) scheme. "Transparency is not in the culture of this government and any other government.
"The culture has to change. The Government needs to work for us, and people need to know what is going on. When it doesn't it leaves open the opportunity for corruption, malfeasance, collusion, manipulation - all kinds of stuff."
Mr Myers said The Bahamas needed to focus on where the likes of New Zealand and Singapore stood in Transparency International's rankings, and aspire to achieve a similar ranking near-top.
"I said to somebody the other day: With our proximity to the US, our economy should be on fire," he told Tribune Business. "If we get these things figured out, we should be no different to Singapore in Asia. We should be the Singapore of the Americas.
"It's poor governance, vision and lack of action that causes that. There's no reason why we can't change, resolve it, and become more responsive and collaborative in government. It's a matter of changing the culture and mentality of government and the people, and if that happens we can be the Singapore of the Americas.
"If we don't act we get left behind, as the rest of the world will not put up with that behaviour in this day and age."
Mr Myers confirmed that ORG's Integrity Campaign, which will be launched with the collaboration and support of other groups, aims to "sensitise the public and the Government to what corruption means to them" and the need for greater accountability/transparency.
"Corruption is buying a public servant lunch," he explained. "How does that impact the general population? If they're not getting that they're not doing their work. That's costly for the majority: Their file doesn't get seen. It causes people a tremendous amount of frustration and they go elsewhere.
"Then there's the outright corruption and stealing. Then there's the perception and reputation. When you add all that together, companies in the US cannot entertain that so The Bahamas gets overlooked. There's just too much mess going in, and that precludes them from even bothering to try."
The US Foreign Corrupt Practices Act (FCPA), with its extraterritorial reach, heavy fines and jail sentences, is intended as a major deterrent to American companies paying bribes to foreign officials to win bids as a contract. As a result, Mr Myers said some top-notch investors may not come to The Bahamas due to perceptions about the level of corruption.
"It costs them [the Bahamian people] from zero VAT to 7.5 percent VAT to 12 percent VAT," he added of the effects of corruption, waste and inefficiency. "You're not getting more services for that money. All you're doing is paying for inefficiency, as the previous amount of money is no longer capable of running the country.
"All that corruption is going into inefficiency, deficits and debt, and trying to balance the budget and pay back the debt. We're paying for these sins. The taxpayer is paying it and there is absolutely no net value to the public."
Pointing to NHI as an example, Mr Myers said the Government was "grabbing more money from the private sector and working class because they can't fix their own problems". Bahamian healthcare professionals have repeatedly urged that the public health system's weaknesses be fixed before launching NHI, with Dr Glen Beneby, the former chief medical officer, admitting that around $100m - some 25 percent of the Government's annual health spend - is lost to waste and inefficiency.
Calling on the Government to address such leakage, Mr Myers added: "Nobody is making anyone accountable. The money is there; we've just got to clean up that mess and get it out of the hands of people wasting and stealing it.
"Corruption ends up costing you. You end up paying more in taxes. If someone else is cheating on Customs duty, VAT, real property tax and Business Licence, they have to come to honest people to make it up. The honest people's taxes go up if they don't stop that. Corruption in this country has got to be in the hundreds of millions if you add it together with inefficiency and waste."
Mr Myers said addressing this, and creating greater accountability, would make The Bahamas a more attractive investment destination for both local and foreign investors, while also boosting private sector confidence.
"Nobody can argue about the fact it exists unless they're completely ignorant," he told Tribune Business of corruption. "We have to do our jobs, and that means the public sector management, Bahamians and government have to deal with it get rid of it.
"My position has always been: Clean up your house and then come back to us for more money. Don't get more money to put into a bucket with holes. That's insanity. When you increase taxes it's like putting water into a bucket with holes thinking you're going to do some good."