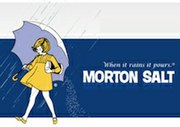 By NATARIO McKENZIE
Tribune Business Reporter
nmckenzie@tribunemedia.net
Morton Salt yesterday said it hopes to "soon" conclude a labour deal despite a "very tense" working environment where the line staff union has held off on potential strike action.
The salt harvester, Inagua's largest employer, said it was aiming to achieve a "comprehensive and fair" industrial agreement with the Bahamas Industrial, Manufacturers and Allied Workers Union (BIMAWU) even though the relationship between the two sides remains strained.
Morton Salt's spokesman, Paul Jackiewicz, released a statement from the company which said: "We hope to resolve the ongoing negotiations soon with a comprehensive and fair labour agreement that maintains a safe and successful facility for our employees.
"We value our employees and appreciate their efforts to continue operations at Inagua. We plan to keep working to ensure safe operations that meet the ongoing needs of our employees and customers."
Jennifer Brown, the union's president, told Tribune Business yesterday that she had met with members at the weekend to decide whether to go ahead and strike. "We decided that now is not the time as we have some persons who have been suspended, and we want to see what will happen with those matters first," she told Tribune Business yesterday.
She explained that following a sick-out by workers last Thursday, when some of those involved returned to work on Friday they found their duties had been taken over by part-time workers. "I have a problem with that. If I'm out sick and come back to work, someone has my job?" Ms Brown asked. "They had part-timers and supervisors working, buying them lavish lunches. They kept regular workers off. That's a contract breach.
"I feel as though they were being spiteful. They know it's not right. They're just making workers angry. There is so much going on, and the fact that we are speaking up, they have a problem with that. Things are very tense right now." Ms Brown said line-staff are back to work now, but said safety concerns persist.
Tensions between Morton Salt and its line-staff have escalated in recent weeks. The company issued warning letters last week to several employees over what it classified as an "intentional slowdown", and suspended at least three for a week.
But Ms Brown rejected suggestions the union had instigated this, telling Tribune Business that workers have expressed safety concerns and any action was merely precautionary.
Morton Salt, in a previous statement sent to Tribune Business, stressed that the safety and security of its employees "is of the utmost importance"and that it had been contacted by union representatives who provided a list of facility and equipment repairs to address.
"Nearly all of the items shared were already being proactively addressed and resolved by our maintenance and health and safety teams as part of our standard operating procedures and processes. We will continue to assess, address and resolve the remaining items in a timely manner to ensure we continue to safely meet our production goals," the company said.
The union has in recent months gone public over its dispute with Morton Salt regarding a new industrial agreement. Ms Brown recently told this newspaper that the union, which represents some 100-line staff at Inagua's largest employer, had been been "pushed" to take strike action after the company made no improvements to its purported counter-offer. The threat of industrial unrest has loomed over Morton Salt's Inagua operations since late last year.