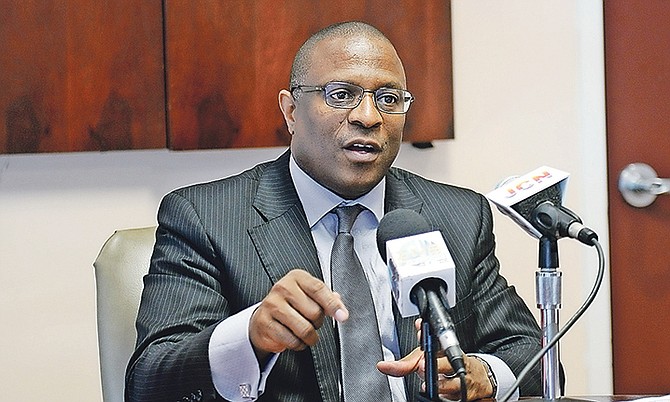 THE government is developing a new plan to combat poaching – going after the beneficial owners of vessels used in the criminal enterprise.
Michael Pintard, minister of Agriculture and Marine Resources, made the announcement in the House of Assembly yesterday.
He later told The Tribune: "We want to track who these beneficial owners are. The reason I was not talking about it before now is that I did not want people to start camouflaging what they were doing."
Mr Pintard said representatives from his ministry, as well as the Ministries of Foreign Affairs and National Security met to discuss the matter and talks are ongoing with the American and Dominican Republic governments.
"If you are able to catch the beneficial owners," he said, "they're leading a criminal organisation so they could be prosecuted under US laws, they could be prosecuted under Dominican law or under Bahamian law so we will pursue them with a view to prosecuting them."
Mr Pintard also announced that the government will no longer sell vessels seized from poachers, but will instead sink them.
He said this would eliminate the possibility of the boats being used for poaching again.
"Only if at some point in the future we decide that (the Bahamas Agriculture & Marine Science Institute) could use one, we could give the Defence Force the coordinates so there is no confusion, but the reality is we are going to make sure they are completely cleaned up so that there is no environmental damage, then we're going to sink those vessels."
He said there are three such vessels that the government will sink.
In 2017 Bahamas Commercial Fishers Alliance President Adrian LaRoda estimated the country loses $100m annually in fishery products to poaching.
"We still lose about $20m worth of spiny lobster each year to poaching. When we look at the other marine products, all told it's about $100m. People seem to forget the amount of grouper and deep-water scale fish that we lose to poaching every year," Mr LaRoda said.