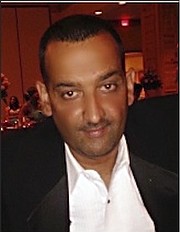 By INIGO 'NAUGHTY' ZENICAZELAYA
Here's a few funny Valentines stories, for those who weren't lucky in love this year.
A Rose Is Not A Rose
When I was younger, I was out and about and I think I was at a market in my hometown and saw this really pretty cloth rose that I wanted to get my mom so I bought it for her with whatever allowance I had had. Turns out it was a pair of sleazy panties folded into a rose."
Love Sucks
Kind of funny. One year, my dad got my mom, a vacuum as a gift.
And apparently everyone told him how mad she would be.
He was about to take it back because he was so worried, but she found it before he could. And she LOVED it!
"I needed a new one and he had listened and got me the exact one I wanted," she exclaimed .
Everyone that had him worried was shocked when he told them it was one of her favourite gifts."
Nuts about Love
Driving through South Carolina on a road gig, on a Valentine's Day, I stopped at a roadside stand that sold fruit, vegetables and crafts.
As I went to pay, I noticed the young woman behind the counter was painting a sign. "Why the new sign?" I asked.
"My boyfriend didn't approve of the old one," she said. When I glanced at what hung above the counter, I understood. It declared: "Local Honey Dates Nuts."