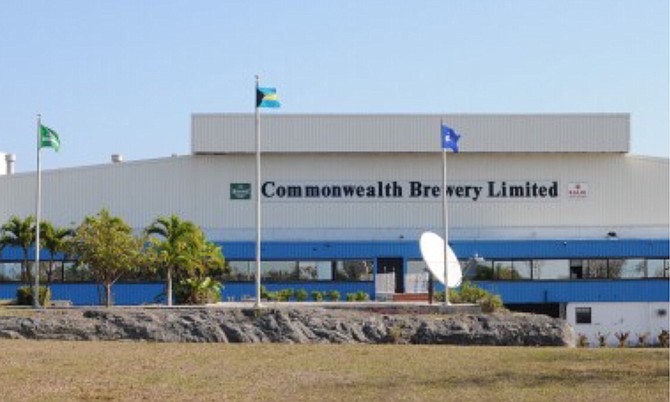 Commonwealth Brewery Limited (CBL) announced today that 73 employees have been terminated in a restructuring exercise of its 700 Wines and Spirits retail division.
The company said in a statement that 53 employees were let go on New Providence and 20 on Grand Bahama as their roles were made 'redundant'.
Ron Hepburn, Director of Retail for CBL said this was the first major exercise of this nature since the company went public, and that the decision to restructure was brought on by increased operational costs as well as increased competition from imported beer brands. Back in 2015, as reported by Tribune Business, rival Bahamian Brewery secured the Bahamian distribution contract for Budweiser and all brands produced by Anheuser-Busch Commonwealth Brewery.
Mr Hepburn went on to state: "Though this restructuring exercise is a very visible and impactful change, it is not unusual in the course of normal business operations. This was not a decision that was taken lightly, however it was necessary."
He continued: "We will remain committed to our staff, shareholders and the wider community as we adapt to this operational change. This restructuring exercise is by no means a negative indication of the health of the company, rather, it is a sign of our commitment to continue and thrive in this dynamic business environment. A methodical streamlining decision was made to simultaneously make job roles redundant while creating a new role, affording the impacted employees the opportunity to apply for the newly created positions while being fairly compensated for the loss of their old roles.
"We value all of our staff and we will comply with all laws regarding severance pay as well as, for a period, continue health care coverage for the seventy-three employees post this exercise. We will treat the impacted former staff with dignity and respect and will do our best to make this transition as smooth as possible for all parties involved.
CBL, much like many other private enterprises, is subject to change given prevailing market conditions, and the company remains resolute in its focus to provide quality goods and service to The Bahamian public while ensuring our disengaged CBL team members are treated fairly."