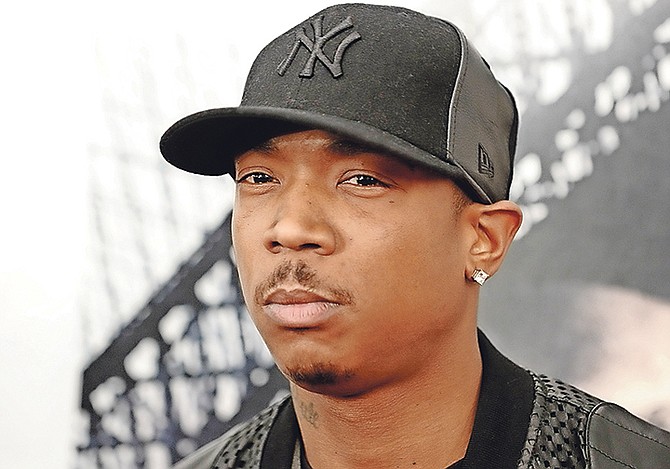 By MORGAN ADDERLEY
Tribune Staff Reporter
madderley@tribunemedia.net
DESPITE the heavily-publicized failings of the doomed Fyre Festival, rapper Jeffrey "Ja Rule" Atkins has plans to create another music festival. 
The American rapper was co-founder of the Fyre Festival of 2017, held in Exuma. Billed as a luxury musical event, the event was a certified disaster – the fallout from which garnered significant media attention and two separate documentaries released on the Netflix and Hulu streaming platforms last month. 
The rapper told TMZ  he has not yet seen either film. 
"They're very popular, they're very popular. Maybe one day. I lived it, man. I ain't gotta watch it," he said. 
The rapper said he is instead focusing on his newest venture, Iconn – a booking agency app with similarities to the original Fyre app, "promising a 'secure, one-to-one connection' between verified talent buyers and artists", according to Billboard. 
Migos, DMX, Funkmaster Flex, and the Game are among the app's listed "featured talent". 
"In the midst of chaos there's opportunity," Ja Rule said. "So I'm working on a lot of new things. I got my new platform Iconn. It is kinda similar to what the app was, but you gotta understand the app was separate from the festival."
"[Fyre Festival] is the most iconic festival that never was, so I have plans to create the Iconnic music fest," he continued. "But you ain't hear it from me."
In the aftermath of the documentaries' releases, Ja Rule attempted to portray himself as a victim. 
In a series of Twitter posts in late January, he wrote: "I love how ppl watch a doc and think they have all the answers…I too was hustled, scammed, bamboozled, hood winked, lead astray!!! Y'all want it to be me sooo bad it's crazy…kinda sad!!! The crazy is I'm watching the docs in awe myself (sic)."
Ja Rule also took to Instagram to apologise to Maryann Rolle, the Exuma restauranteur who lost thousands of dollars after catering to guests working on the project.
He wrote: "My heart goes out to this lovely lady…Maryann Rolle we've never met but I'm devastated that something that was meant to be amazing, turn out to be such a disaster and hurt so many ppl… SORRY To anyone who has been negatively effected by the festival… Rule (sic)."
Festival creator Billy McFarland, 27, has been dubbed a "serial fraudster" and sentenced to six years in prison in October. He admitted to defrauding investors of $26 million in the Fyre Festival, and over $100,000 in a fraudulent ticket-selling scheme while he was out on bail pending trial for the Fyre scam.