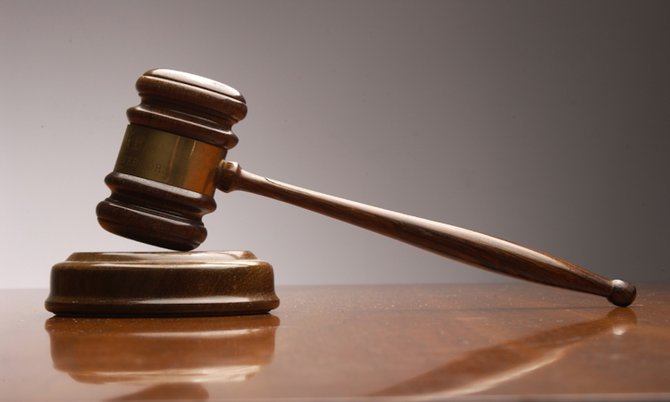 By NICO SCAVELLA
and RICARDO WELLS
Tribune Staff Reporters
MORE than 80 migrants have been convicted for entering the country illegally or overstaying their visa this week.
Seventeen Haitians, 15 men and two women, all pleaded guilty to a single count of illegal entry before Magistrate Kara Turnquest-Deveaux yesterday.
Of that number, two men, Ethony Presumé and Dumex Petit Frere, of Gros-Morne and Limonade, respectively, were fined $1,500 and $1,000.
Petit-Frère faces nine months in prison while Presumé faces six months if the fines are not paid.
Presumé, according to immigration officials, was previously deported and placed on the restricted list, and as of his arrest last week, there is no record of him entering the Bahamas since his expulsion.

Three others, Ronal Jacques, Rock Wiskens, and Kenny Octelus, were each fined $1,000 after being caught on Friday as having previously entered the country illegally by boat sometime between 2016 and 2018.
Nine other Haitians—eight men and one woman, were charged with illegal entry after being apprehended during a joint operation in Eleuthera on Friday.
On Tuesday, three Haitian men were remanded to the Department of Correctional Services for six months after being unable to pay a $1,000.00 fine for illegal entry.
Odnel Marion, John Veus, and Gary Philistin appeared before Magistrate Kara Turnquest-Deveaux on Tuesday, with 56 other Haitian migrants.
All the defendants pleaded guilty to the offence of illegal entry and were subsequently convicted.
In the case of Marion, Veus and Philistin, Magistrate Turnquest-Deveaux handed down her ruling after the three were identified and documented as having been previously deported.
Unable to pay their fines, the three were remanded to prison.
The remaining 56 Haitians were turned over to the Department of Immigration for further processing and deportation.
Meanwhile, a Jamaican woman was fined $1,000 yesterday for turning what was supposed to be a 45-day visit to the Bahamas into a near two-year stay, and then trying to dupe law enforcement officials when they finally caught up with her about it.
Shenae Samantha Hill entered the Bahamas legally on June 13, 2017, and was given 14 days to be in the country. She was subsequently granted a 31-day extension, dated from June 27, 2017 to July 28, 2017.
Last week Friday, a group of immigration, Royal Bahamas Police Force (RBPF) and Royal Bahamas Defence Force (RBDF) officers went to Cess Place Restaurant and Bar on Soldier Road, and found the 29-year-old locked in the kitchen area.
Hill pleaded guilty to the one count of overstaying and Magistrate Kara Turnquest-Deveaux fined her $1000 for her actions. Failure to pay the fine would result in nine months imprisonment.
Upon payment of the fine or completion of the sentence she is to be surrendered to immigration officials to be deported.
Haitian Duken Charles was also fined $1,000 for overstaying in the Bahamas.
Charles pleaded guilty to the offence and was consequently convicted and fined $1,000. He faces six months imprisonment if the fine is not paid.
Once either the fine is paid or he serves his sentence, he will be turned over to immigration officials for deportation.