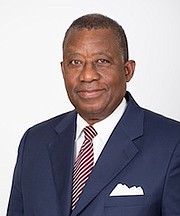 By NEIL HARTNELL
Tribune Business Editor
nhartnell@tribunemedia.net
Total bank assets in The Bahamas fell by over $200bn during the six-and-a-half years to end-September 2018, amid rising fears yesterday that the sector's latest reforms are a "death knell".
Central Bank of The Bahamas data, unveiled at a December 2018 industry briefing, revealed that combined domestic and "offshore" banking assets declined by 35.2 percent, falling from $657.9bn to $426.2bn, between 2012 and last September.
The regulator attributed the fall largely "to a shift in business model" by many of its licensees, but other figures further fuel the impression of a Bahamian financial services in slow, steady contraction and retreat.
Total industry employment, again covering both the domestic and international bank and trust company sectors, dropped by 13.6 percent over the six years between 2012 and 2017 as financial institutions shed some 650 jobs.
The Central Bank said this amounted to the loss of 113 jobs, or 2.5 percent of the Bahamian financial services industry's workforce, per annum over that period. The sector, which is primarily responsible for providing the lucrative, professional jobs that underpin this nation's middle class, saw its workforce fall from near 5,000 to just over 4,000.
The asset base decline was especially pronounced in the Bahamian commercial banking industry, where total assets fell by more than 80 percent over the six-and-a-half years to September 2018 - dropping from $100bn in 2012 to less than $20bn.
Describing this as "a significant fall-off", the Central Bank added that the decline in the domestic banking sector's deposit base - from more than $35bn in 2012 and 2013 to less than $15bn since 2014 - had resulted from "a shift in business strategy and de-risking".
While the international banking industry's asset base had also shrunk over the same period, dropping from $558bn to $406bn, the Central Bank said the latter figure had been "relatively stable" since 2016.
The data, produced as part of Central Bank efforts to prepare its licensees for the upcoming IMF Financial Sector Assessment Programme (FSAP) that begins today, will likely exacerbate concerns about the future growth prospects for The Bahamas' second largest industry in the wake of reforms imposed by international anti-tax evasion offensives.
The Bahamas has implemented far-reaching, historic reforms to its financial services regulatory regime to meet European Union (EU) and Organisation for Economic Co-Operation and Development (OECD) demands, which include tearing down the decades-long "wall" that separated the domestic and international banking segments.
It is also stripping new International Business Companies (IBCs) of the preferential tax breaks that made them such a competitive product, "equalising" their tax treatment with that of domestic companies, while existing IBCs will only enjoy these advantages for a further three years until end-2021 before they lose them.
James Smith, former minister of state for finance and an ex-Central Bank governor, yesterday described these reforms as "quite radical" and a "180 degree" turn away from the financial services business model employed by The Bahamas for decades.
He argued that The Bahamas was "yielding its sovereign rights to grow the economy in the best interest" of the country and its citizens, and expressed particular concern that the removal of the separation between domestic and "offshore" financial services would place Bahamian-owned institutions at a competitive disadvantage.
The Bahamas' new financial services framework, unveiled by the Minnis administration last week, permits international institutions to enter the domestic market and conduct Bahamian dollar transactions once they have obtained the necessary regulatory approvals to do so.
Banking industry fees/taxes will now be based on a "sliding scale", coupled with the complexity and regulatory resources involved in supervising them, and if they engage in Bahamian dollar transactions.
However, Mr Smith argued that Bahamian-owned institutions now face the prospect of being squeezed out of business, as they will be exposed to foreign rivals able to draw on their parent's financial muscle plus access to lower international interest rates and foreign currency financing.
He added that Bahamian providers, by contrast, will still face the same obstacles of a non-convertible Bahamian dollar and exchange controls when it comes to accessing competitive financing rates.
"What we've done here is remove the protection and opened up [domestic] financial services to foreign firms," Mr Smith told Tribune Business. "You're putting wholly-owned Bahamian companies at a competitive disadvantage, and doing so because of the nature of our economy. Our ability to expand is limited severely by the currency in which we operate."
The Canadian-owned banks, Royal Bank of Canada (RBC), CIBC FirstCaribbean and Scotiabank, already operate in the domestic commercial banking industry, and K P Turnquest, the deputy prime minister, told Tribune Business the reforms "will not result in a significant change in the way the sector operates".
Referring to the elimination of the 'divide' between domestic and international financial services, he added: "The elimination of preferences and eligibility for traditional 'offshore' banks to enter the local market may result in an expansion of activity, although this is not expected to be significant at the moment."
The Bahamas, as a relatively finite market of 350,000-400,000 persons, may not be large enough to interest international institutions to enter the domestic segment. Yet, apart from banking, the reforms also open up the insurance industry and capital markets sector - including broker/dealers and investment funds - to more foreign competition.
Mr Smith, though, argued that while The Bahamas was giving foreign financial services providers more access to its markets, locally-owned institutions were being denied similar in their countries as a result of the "de-risking" that has led to the severance of correspondent banking relationships.
Arguing that Bahamian-owned institutions may ultimately be "gobbled up" by foreign rivals, he told Tribune Business: "Unless I'm reading this thing wrong what they're doing is putting a death knell in the financial services industry.
"My fear is that we're going to end up with a well-regulated jurisdiction, having passed all the laws necessary, but there will be no financial services industry to regulate. I don't think whoever's put this together realises the full impact on our economy. They're being ill-advised.
"By the information the Central Bank has put out, looking at the financial services sector in the past decade we've lost 1,000 jobs, maybe even more; the number of institutions doing business in that period has decreased; and the number of assets under management has decreased tremendously," Mr Smith continued.
"You're seeing the rapid diminishing of our financial services sector, and it's all tied to the rules and regulations imposed from the OECD and EU. We're not challenging them; we're implementing them and patting ourselves on the back saying we're compliant.
"But your financial sector will disappear sooner or later. That's not surprising. The OECD set out in 2000 to eliminate international financial centres, and we're helping them. The same people we're trying so faithfully to serve are the ones putting the knife in our back. If the OECD keeps moving the goal posts we will be left with no financial services."
Mr Smith said the question facing The Bahamas was now whether it continued to "roll over" or start to resist, suggesting that the country may as well go down fighting given that it was set to lose either way.
"I don't like dressing it up as in the best interests of the country," he told Tribune Business of The Bahamas' compliance. "Destroying an important industry is not in the best interests of the country."