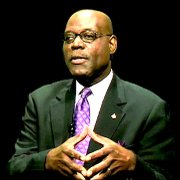 By RICARDO WELLS
Tribune Staff Reporter
rwells@tribunemedia.net
PRIME Minister Dr Hubert Minnis will reveal his choice for Chief Justice in "due course", according to Press Secretary Anthony Newbold, who yesterday said the Killarney MP was still mulling over his shortlist of candidates.
Mr Newbold was responding to questions on the government's current timeline to name and appoint a new Chief Justice, given concerns raised by Acting Chief Justice Vera Watkins at the opening of the 2019 legal year.
ACJ Watkins said the government's slow pace in naming someone to the post has hindered the judiciary in making any long-term plans.
The Tribune initially reached out to Attorney General Carl Bethel yesterday, but he declined to comment on the issue saying he had nothing to add to the discussion, nor a response to the concerns raised by ACJ Watkins.
The Tribune contacted Mr Newbold to confirm whether or not the naming of a new Chief Justice had been recently discussed at a Cabinet level, and if those talks identified a firm timeline.
Responding via text message, Mr Newbold said while there was no timeline, the prime minister has committed himself to reviewing several names he had recently shortlisted, with a view to reveal his choice in "due course".
On Sunday, Dr Minnis told this newspaper he had not yet made a decision on the matter, but it would be dealt with at the appropriate time.
"There are names that have been moving through my head, but I have not moved them yet from my head to any paper," Dr Minnis told The Tribune on Sunday.
"(But) I don't want to give timelines, the press holds me very seriously to timelines. So no timelines right now, but you will know in very short order.
"We're at the beginning of the year and we will deal with it at the appropriate time."
Meanwhile, Progressive Liberal Party chairman Fred Mitchell yesterday said the appointment of a substantive Chief Justice should be made immediately, asserting that Dr Minnis misunderstands the importance of the post.
In a statement to The Tribune, Mr Mitchell said the lengthy delay in an appointment insults the judiciary.
"The appointment should be made forthwith," Mr Mitchell said. "This is not an appointment that should be made on the personal whims and fancies of the prime minister."
Current criticisms of the government's pace are in line with those that arose ahead of the naming of the late former Chief Justice Stephen Isaacs to the post.
Isaacs' appointment came nearly seven months after his predecessor, Sir Hartman Longley, was sworn in as president of the Court of Appeal.
In that timeframe, Dr Minnis faced intense criticism for the delay, ultimately saying he would not be forced to appoint a Chief Justice, neither was he concerned about losing political capital over it.
ACJ Watkins has occupied the post in an acting capacity for roughly four months.