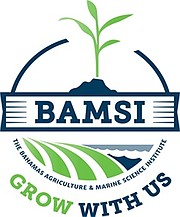 By NATARIO McKENZIE
Tribune Business Reporter
nmckenzie@tribunemedia.net
BAMSI's chairman has recommended that it should exit the retail business - despite one Bahamian farmer warning he will have to axe staff if this decision is executed now.
Lance Pinder, operations manager at Abaco Big Bird, told Tribune Business his company had been placed in "a serious financial situation" after the Bahamas Agricultural and Marine Science (BAMSI) store on Bay Street suddenly stopped purchasing products from himself and other farmers.
Describing it as "a major outlet" for Abaco Big Bird's avocado, lime and chicken products, Mr Pinder said the change in policy could force him to lay-off four to five workers and cancel one new hiring as a result.
"The BAMSI store on Bay Street has suddenly been denied approval to buy products from third party farmers," he revealed to this newspaper. "I understand the building has been condemned for many years now, but it is unclear if the store will open in another location.
"Needless to say, over the past year this outlet has become a major outlet for our avocados and chicken in Nassau. This unannounced change in policy and closure of the store has put our farm in a serious financial situation.
"We have invested heavily in our lime and avocado orchards based on the sales history of this store. Right now is our peak avocado harvest, and our biggest customer is no longer able to purchase. We are looking at minimally laying off four to five persons, cancelling a new hire and suffering serious financial harm due to this."
But BAMSI's president and chairman, Tennyson Wells, told Tribune Business he had recommended to the Government that BAMSI get out of the retail business.
He explained: "That is not something that BAMSI should be involved in. That is something that BAIC should handle. They may decide to operate it, but I want BAMSI out of it.
"BAMSI shouldn't be involved in retail like that. BAMSI should be trying to educate people about agriculture, the science of it and that sort of thing, and show that it can be a viable business. I had spoken to the minister about it and told them they should close that down."
Mr Pinder, meanwhile, said Abaco Big Bird would be unlikely to withstand any additional pressure from World Trade Organisation-related tariff cuts, telling this newspaper: "We're struggling to survive right now."
He added: "A lot of the imported chicken right now comes from the United States. Do they really need to cut into that million or two million pounds that we produce? We purchase a tremendous amount of supplies from the US already, so what they don't get on the import side they get from us in terms of supplies.
"We never want to hear about any more pressure on the business. We're struggling to survive right now. It's a rough time for business. Hopefully in these WTO negotiations the Government doesn't give away too much leverage."
Mr Pinder's comments came after it was revealed that Bahamian poultry producers are already facing WTO-related tariff cut pressures. Zhivargo Laing, The Bahamas' chief negotiator in the bid for full WTO membership, revealed that poultry was one area where foreign countries were interested in seeing tariff reductions beyond what this nation has offered to-date.
"Some countries have asked us to lower duties further in areas in which they have an export interest; poultry is one of those areas," Mr Laing said.