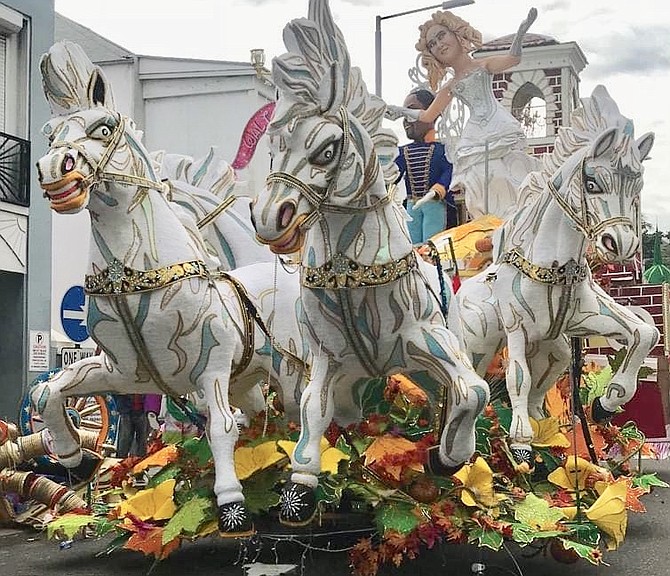 By RASHAD ROLLE
Tribune Staff Reporter
rrolle@tribunemedia.net
THE Royal Bahamas Police Force will leave no stone unturned in its probe of Junkanoo bribe claims, according to Chief Superintendent of Police Solomon Cash.
He said yesterday: "We got a report about some improprieties with the judging of the Junkanoo parades and we are in the process of commencing an extensive investigation, then we will be able to identify or conclude whether we have officials who did commit an offense." The claims stem from several recordings of calls from a purported female judge to George "Bommer" Armbrister, a costume designer for the Genesis Junkanoo group. The claims also involve WhatsApp messages that purport to show at least one judge disclosed her score card sheet to a member of a category A group before the parade New Year's Day parade ended, a violation of rules.
Junkanoo groups named in the recordings have declined to discuss the matter. A public relations official for the Roots group said the organization did not have a comment at this time. Saxons legend Percy "Vola" Francis, one of the most famous Junkanoo aficionados, described the matter as "real serious" but said he would stay out as officials seek to bring clarity to the issue.
The Junkanoo Corporation of New Providence is taking the allegations seriously in part because JCNP chairman Silbert Ferguson is convinced some of the calls originated ahead of the New Year's Day parade from inside the JCNP's Norfolk House location on Frederick Street, access to which is tightly controlled by the parade management team and reserved for parade operators and judges. Officials assemble there two hours before the parades to receive their packages and materials. Judges are only then told which categories they will assess. The random selection process and the late delivery of assignments are intended to impede corruption.