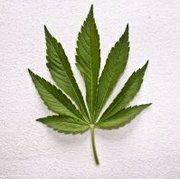 By AVA TURNQUEST
Tribune Chief Reporter
aturnquest@tribunemedia.net
THE Bahamas National Commission on Marijuana (BNCM) is expected to deliver its first draft to the government by April but any implementation concerning the "business of marijuana" could take years, rotarians were told yesterday.
Dr Bridgette Rolle, deputy permanent secretary in the Ministry of Health, moved to temper expectations during a presentation by the commission at the luncheon meeting of the Rotary Club of South East Nassau at East Villa.
Dr Rolle said: "I also want to make note that this would only be a first step in the process of this whole - as you put it - the business of marijuana. 
"You have to start with a white paper of sorts and then it's going to be years I suspect before we see any kind of implementation that speaks to the economic issues surrounding cannabis."
Dr Rolle, Southeast Nassau Club president, heads a three-member secretariat formed by the BNCM, which is reportedly comprised of 23 diverse and passionate "experts".
Public consultation could start as early as next week in Abaco as the commission aims to complete its objectives for research and widespread stakeholder engagement over the next three months.
BNCM Co-Chairs Quinn McCartney and Bishop Simeon Hall yesterday outlined the commission's objective and scope, defining the group's mandate as "codifying the view of Bahamians on all things related to marijuana, and to make recommendations to the government of the Bahamas on positions related to the legal, social, medicinal and ceremonial (religious) issues as they relate to marijuana."
Mr McCartney said co-chairs were tasked by Health Minister Dr Duane Sands to ensure consultation was widespread enough to allow for all views to be heard; and for the resulting policy position to be a "reflection of the truth, and not emotions".
The former assistant commissioner of police said the BNCM may put forward recommendations for an implementation timeline but stressed the government had the final say on how the matter would progress beyond its report.
In order to meet its ambitious timeline, the commission plans to break into six subcommittees to conduct research on medicinal, recreational, and ceremonial use; legal/regulatory issues, including potential impact on criminal justice system; industry/economic implications; and education/public relations to help frame national dialogue.
Key stakeholders, who will participate in closed meetings with the commission, were yesterday identified as: members of the religious community, including Rastafarians; health care professionals and NGOs responsible for care like the Cancer Society; law enforcement; social services; judiciary and legal professionals; prisoners and youth held in juvenile detention; educators and sporting bodies.
Mr McCartney also noted the commission intends to hold a special forum for youth.
As for the wider public, the commission intends to launch a website, and maintain a presence on popular social media platforms with plans to conduct a "comprehensive and widespread" national survey.
Mr McCartney explained participants will be able to complete the survey online or in person, adding its methodology will be crafted to meet internationally accepted standards to produce reliable data.
He furthered the commission will seek out Public Domain President M'wale Rahming for a presentation on a commissioned survey published last year, which found overwhelming support for medical marijuana among Bahamian residents across demographics of age, gender and income.
Town meetings and other open forums will be held on several islands, with New Providence saved for last, Mr McCartney said.
"While the commission considers the CARICOM Commission's report, and regional and international developments," Mr McCartney said, "I wish to emphasise that our intent is to come to a position that is best suited for the Bahamas.
"We recognise that we are a small country, and that any recommendations that we make will have significant impact on this and future generations. After all things are considered, the national interest of the Bahamas will supersede any personal positions or beliefs any of us may have."
For his part, Bishop Hall reiterated his interest in the plant's regulation was pastoral, adding that he hoped national discourse could be respectful and civil like the forums he witnessed during his work as a member of the regional commission.
CARICOM's Regional Marijuana Commission (RMC) presented its report on the social, economic, health and legal issues surrounding marijuana in the region last year. When the body was formed in 2014, state-level consultations on the subject were also due to run concurrently.
Yesterday, Rotarian Reginald Saunders asked: "How do you ensure as a commission that the decisions made are free of special interest that may cloud the process or impede work of commission?"
Mr McCartney replied: "The role of the commission is just to make recommendations to the government. Final implementation of that report whether they accept or reject any of our recommendations will be dependent on the government, Cabinet in particular in the first instance.
"Our role is just to gather the information. Our doors will be open to accept the information and views of anyone who wishes to present before us and as a result of our consultations, our discussions, our deliberations, make recommendations. The final decision will be the government's if it's legalised, or we're allowed to get into that industry: how its regulated, and how its managed, will be a decision of the government of the Bahamas."
Rotarian Peter Bates said: "Marijuana, like anything else, needs to be thoroughly understood but people will abuse it no matter what. But right now it's illegal and we have huge amounts of people being ruined by bad marijuana, bad use, unregulated use, and the stigmas associated with it." 
He added: "So I would hope that the whole study of what happened before and after prohibition is studied and that we understand we can't control the human race. We were given our freedom in the garden and some people don't know what to do with it."
More like this story