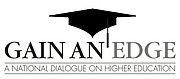 Having the perseverance to dive deep into one's passion bringing it to life can lead to wondrous possibilities. This was the case for Tonique Farrington, whose love for fashion started to blossom at a young age.
After completing high school in 2004, Tonique was on the hunt for a school that would cultivate her passion for fashion. Her search led her to discover the Bahamas Technical and Vocational Institute (BTVI) where she spent two years studying Fashion Design.
Tonique always knew she wanted a career that would allow her to unleash her creativity. Though her talent afforded her the opportunity to pursue multiple careers, something about designing clothing stood out.
"This is the path that faith has placed me on. I love making my clients feel like their best selves. The right attire can change your whole outlook on life - if only for a moment. But a moment is all you need in helping someone come into a better version of themselves," said the 31-year-old.
While some find re-entering the classroom after high school difficult, Tonique considers her time spent at BTVI as irreplaceable. She said it was a time and place where she came into her own, crediting BTVI for doing what she loves every day.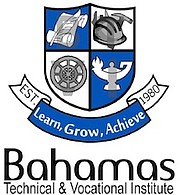 "BTVI made it possible for me to become a fashion designer. I enrolled with just a dream and that was it. BTVI taught me everything I know and I was able to utilise this knowledge at the conception of my business. The skills I learned there positioned me for the place I am today," said Tonique.
Tonique has been the owner of Tonique Catherine Designs since 2014 and had the opportunity to showcase her work at the first Bahamas Fashion Week in 2017.
She now has plans to pursue a career in Marketing to complete her dreams and encourages others to take that first step as she did when she signed up for BTVI in 2004. According to Director of Education and Professional Development at the Council of Fashion Designers of America (CFDA), Sara Kozlowski, fashion education has grown compared with 10 years ago. In a 2017 interview, it was noted that in the United Kingdom, there were more than 30 colleges and universities offering fashion degree courses.
In 2017, the London College of Fashion launched a new Fashion Business School and in fall 2018, Kent State University School of Fashion Design and Merchandising added a Master of Fashion Industry Studies to its programmes - reportedly the first of its kind in the academic world.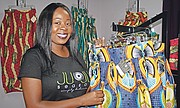 Meanwhile, fellow designer, Myrlande Juilen grew up thinking she wanted to become a high school teacher. After further deliberation and finding herself, she quickly changed plans, realising her personality did not match that career.
Fashion design started out as a hobby for Myrlande and though she was naturally gifted in it, she knew the importance of seeking higher education to further develop her skills.
She graduated from BTVI in 2010 and several years later, she is still using those skills every day in her business. The Lyford Cay Foundations Scholar matriculated to The Academy of Design at the RCC Institute of Technology in Canada to study Fashion Marketing.
"I use the skills that I gained in the BTVI fashion programme in my work daily. Having learnt different techniques to create clothing for both men and women at BTVI, I have been able to have a wider range of clientele," said Myrlande, who was also one of 12 designers for the 2016 AIDS Foundation's Red Dress Soiree.
She started her business – Juju Season – in 2016 and opened her first storefront where she retailed her hand-made clothing and accessories. She has since shifted her focus to expanding her Myrlande Julien brand, which consists of bridal and evening wear, and accessories.
Myrlande also had the opportunity to have her designs featured during the 2016 Miss Bahamas pageant where she won the Designer Showcase award, which was exclusively for BTVI students. Having won that award, she went on to design an outfit for then Miss World Bahamas, Ashley Hamilton to wear at the Miss World pageant held in Washington.
Both entrepreneurs knew what they wanted to do and followed the right path to get it done, become job creators as opposed to job seekers. They are proof that nothing can stop someone with a dream and the drive to make it a reality.
"Gain An Edge" is a weekly collaboration of Lyford Cay Foundations, Bahamas Technical and Vocational Institute and University of The Bahamas aimed at promoting a national dialogue on higher education. To share your thoughts, email gainanedge@tribunemedia.net.