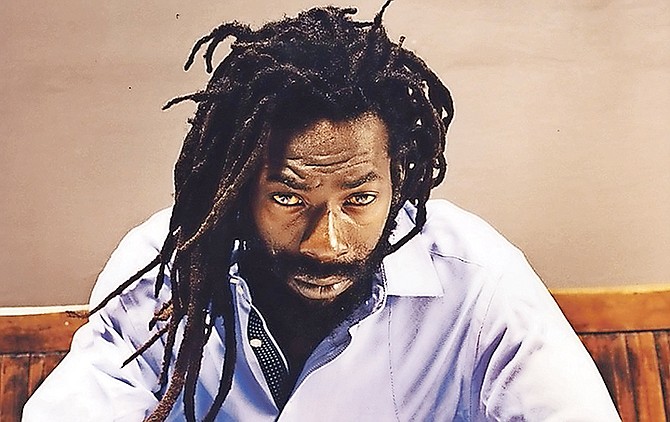 By RASHAD ROLLE
Tribune Staff Reporter
rrolle@tribunemedia.net
BUJU Banton's legal team has reached out to Erin Greene to distance the artist from attacks she has endured after saying the reggae star's song "Boom Bye Bye" should not be played at his concert here in March.
Last week, Ms Greene told The Tribune Mr Banton's performance should not be opposed as long as he did not sing the song which advocates violence towards gay people. That interview with Ms Greene inspired a torrent of commentary within the last week, much of it venomous towards the activist who mostly welcomed Mr Banton and his show.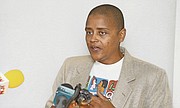 Ms Greene, pictured right, said the reactions to her comments have her concerned for her safety and for others in the LGBT community. She said she has experienced threatening behaviour in the last week, with people behaving suspiciously and shouting "boom bye bye" at her in public.
She said: "Buju Banton's legal team, after they become aware of the public sentiment, reached out to me to indicate they are not comfortable with the level of vitriol in the discourse and they had no intention and have no intention of being the cause of such conflict or vitriol and what they are concerned about most is all Bahamians get to enjoy this concert safely and all Bahamians are safe when Buju is here performing."
She said she did not discuss whether the controversial song will be performed with Mr Banton's legal team.
"I need to confirm with them what their intentions are on that," she said, "and I think it's best they state what their intentions are but I feel comfortable that their intentions are to ensure that all Bahamians enjoy the concert and those who don't want to go can enjoy themselves knowing that they have a life free of violence."
The role "Boom Bye Bye" had in Mr Banton's concert discography before he was arrested on drug-related matters in 2009 is unclear. International press widely reported in 2007 that he signed a "reggae compassionate act," agreeing not to perform music with homophobic lyrics. However, a Jamaican news company, RJR News, wrote a report in which his manager, Donovan Germaine, dismissed those reports as false.
For her part, Ms Greene said she is gratified that the reggae superstar's legal team reached out to her. "It makes me feel like they understand their obligations as media providers and they want to be good community partners and this performance is all about building and supporting a culture of love and unity," she said.
Mr Banton was released from a seven-year drug sentence in December. His "Long Walk to Freedom" tour will stop in the Bahamas on March 30 with a performance at the Thomas Robinson A Stadium.
Arguably the country's most outspoken LGBT activist, Ms Greene is no stranger to hostility, but she said this is the first time she has seen this level of aggression.
"Every time there is an increase in visibility there is an increase in hostility," she said. "People feel powerless in their ordinary lives. They feel like politicians are taking advantage of them and people in positions of authority are repressing them and so when a gay person who is supposed to be lower than them in the social sphere starts expressing opinions to them it feels damaging.
"Some people have been so impacted that I was given a space to express my personal opinion they feel they have a right to engage me in the same way. There's one woman who spent most of yesterday afternoon essentially stalking and harassing me on my own (Facebook) wall and her response was 'you have freedom of speech and say don't bring Buju, I have freedom of speech and I can harass you on your Facebook wall.' In a couple of instances people have tagged me in messages not speaking directly to me but saying 'tell Erin Greene I been looking for sissyville to burn it down.'"
She added: "I am concerned for my own safety and the safety of other members of the community. That's the biggest issue. Secondly, I'm concerned for my country because it appears my people are in crisis and they need help. Essentially, we have people who are not just demanding the right to listen to a song in a public space about murdering homosexuals by shooting them in the head, but people are expressing that this song is an integral part of their identity, that this song is a big part of how they grew up and how they decided to define themselves as Bahamians. That for me is extremely problematic."
Ms Greene recounted several recent experiences that have concerned her.
"In one instance, I went to a place that I regularly go to work, like I buy and sell fish, and I went and I sold produce there and dropped off a sample to one of the vendors and a young man decided to shout at me, 'run all of these sissies and batty man from around here and around town' and this particular job that I went to, there is a potential for violence in that scene if not moderated and I was concerned by what it appeared he was attempting to do," she said.
"The second incident happened the next day. That morning I was turning into an establishment and somebody ran a stop sign further down the road and felt that I cut them off when I decided to turn into the establishment and their response was to shout 'boom bye bye' at me and so this has spilled into the real world and not just social media. There was another event that I'm still trying to digest. I was alerted to a couple cars in my neighbourhood moving very suspiciously and I haven't been able to determine what that was.
"There is fear," she said. "Whenever people act or behave irrationally, concern can turn to fear. What I'm deeply concerned about it people with real, valid issues will irrationally project those issues onto the wrong people, either me or other members of the LGBT."
Ms Greene suggested she will continue to speak up for her community.
"People should stop trying to intimidate other citizens because those citizens make them uncomfortable," she said. "I would tell them they have a responsibility to think about their own lives and how they can improve their own lives and stop expecting people to shrink themselves for others' comfort."