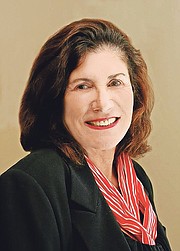 By DIANE PHILLIPS
There's hardly a soul who hasn't heard of the Fyre Festival debacle, an elaborate scheme to lure the newly rich and somewhat famous to the beautiful beaches and waters of Exuma for days of languishing in the sun, frolicking in the sea and imbibing the best of champagne and Bahama Mamas with intervals of music and dance.
The dream was writ large – celebrities and wannabes with carved and sculpted bodies would stay in the finest of accommodations, pampered from sunrise to sundown. They would revel in debauchery, dine on delicacies so exquisite counting calories would be tossed into the balmy breeze for the duration. Shoe-ins for reality shows like Bachelorette would flit about, looking for love in a setting built for romance.
The only problem was that none of that happened. Fyre Festival bombed. Hundreds of attendees arrived in Exuma to find that their "luxury accommodations" were leaky tents on a beach, no extra charge for rain or mosquitoes. The delectable delicacies turned out to be processed meat or cheese between slices of white bread, the kind that sticks to the roof of your mouth and no matter how hard you try to move it with your tongue it stays put until it decides to get up and slide around. Not what is on the menu for a festival with ticket prices that topped out at $100,000.
All of that took place in 2017. In March of 2018, nearly a year after the fiasco, event organiser Billy McFarland, 26, pleaded guilty to charges of wire fraud and was sentenced to six years in prison. Two attendees sued and were awarded $2.5 million each.
That might have been the end of the story, at least in the public's eye, had it not been for a few recent developments that cast new light on Fyre Festival, demonstrating that even in the depth of tragedy human kindness shines.
Two TV documentaries, one on HULU and a more interesting one on Netflix, were released last week, dredging up memories the Ministry of Tourism and others might better wish were buried. But just as the conversation was again fuelling headlines, a few amazing things happened.
A local, hard-working woman in Exuma who was contacted because of the TV documentaries shared her behind-the-scenes reality of Fyre Festival, a nightmare that cost her everything. She had cooked round the clock preparing. She delivered 1000 meals a day. She stocked up on so much food and equipment to be ready for the biggest ticket to hit her island and in the end, she lost everything. She never asked anyone and blamed only herself. Then just over a week ago, she started a GoFundMe page. Contributions poured in. In nine days, those who felt her pain and wanted to help raised more than $179,000, more than three times what she lost in Fyre Festival.
Today, January 24, as I write this, I got word that a broader effort to help local victims of Fyre Festival is being launched.
Now, the same team who helped put the pigs of paradise on the map have approached the US arm of the highly respected Exuma Foundation to set up a broader GoFundMe page. It will be under the banner https://www.gofundme.com/the-exuma-foundation-for-victims-of-fyre-festival.
The funding goal is $400,000. A committee is being established to vet applicants. Receipts will need to be provided to show financial investment.
What so many of us neglected was the toll that Fyre Festival took on local hopefuls. We took pity on those who bought expensive tickets and were fooled into believing they were going to a Woodstock with class. We focused on the rich who were duped but probably did not see their lives cave in as a result. We should have been focusing on locals who were victims because they believed the dream, as outrageous as it seemed. There was such incredible promotional material. Such hype. Such excitement in the air. Followed by a sickening thud. Entire life savings were wiped out. It was the local Exumans who were the true victims.
There may be dozens, if not more than a hundred who could benefit from this new effort. The country should applaud the attempt to help but we should also stop and ask, why, one more time, did it take a foreigner, a Peter Nicholson and Jeff Todd from Canada, both with Bahamian connections, to say, "Hey, maybe we can help".
Because Nicholson owned the largest number of units at Grand Isle Villas when Fyre Festival occurred and Grand Isle housed as many as the resort could take even as its kitchen turned out all the food it could to assist. Nicholson and Todd understood the struggle. There were maybe 100 people who either did not get paid for their work or lost their life savings and when they saw the response to the woman from Exuma Point, they raced in, as Todd explained, to contact the Exuma Foundation and create the GoFundMe page.
Todd, a writer, is also working on a story for the BBC. The desire to help is likely to be felt as far away as Europe and Africa.
Fyre Festival is not going to slip quietly into the night. It's too juicy.
But there is more than one way to take advantage of a fire besides toasting marshmallows.
Deputy Prime Minister Peter Turnquest had an interesting take on Fyre Festival. After watching the Netflix documentary, he told a small group of private wealth managers at a meeting this week that as poorly planned and horrific the event was, the TV exposure showed the sheer beauty of The Bahamas, He reiterated astronaut Scott Kelly's declaration from space that he was flying over the most beautiful place on earth. Kelly has since landed and upped his commitment to maintaining that beauty, contributing to the Exuma Land & Sea Park in a generous way and presenting a year's worth of photos to the country as a gift.
Beyond exposure to the scenery of The Bahamas to an audience potentially of millions, the rush to assist a single woman who lost so much was historic. Coming to her aid showed the compassion we store in a virtual closet and pull out, like a raincoat, when it is needed most. The Fyre may be extinguished but the warmth is beginning to fuel another level of history.