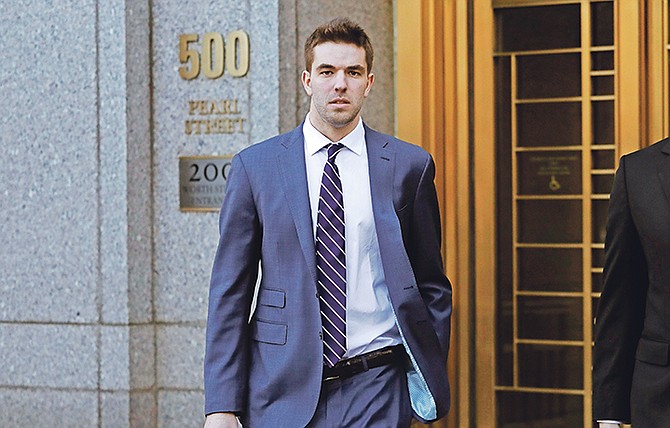 Promoter Billy McFarland. (AP)
Stories this photo appears in:

There's hardly a soul who hasn't heard of the Fyre Festival debacle, an elaborate scheme to lure the newly rich and somewhat famous to the beautiful beaches and waters of Exuma for days of languishing in the sun, frolicking in the sea and imbibing the best of champagne and Bahama Mamas with intervals of music and dance.

NEW documentaries have renewed focus on the failed Fyre Festival of 2017, but former Tourism Minister Obie Wilchcombe still backed the government's involvement in the lead-up to the fiasco yesterday, telling The Tribune: "We did all the right things."

NEW YORK (AP) — The creator of the Fyre Festival, a highly publicised and famously failed music bash in the Bahamas, was ordered Thursday to spend six years in prison by a judge who called him a "serial fraudster."