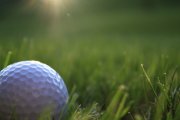 THE Bahamas Golf Federation has announced the team members that are expected to represent the Bahamas at the 63rd annual Caribbean Amateur Golf Championships.
The championships will be held at the Casa de Campo's The Links Course in La Romana, Dominican Republic, July 2-5.
Under the leadership of national team coach Anthony Hinsey/BGF Vice President, Team Bahamas is looking to regain the Arthur Zaide trophy which we haven't won in several years.
Led by veteran team captain and a past winner of the National Amateur Championships Peter McIntosh, the 2019 squad is a well-balanced team with a mix of veterans and youth.
Paul Tsavoussis, BGF GEC board member, is making his third appearance on the national team and just last month finished first and was male winner at the 2019 National Amateur Championships.
Richard Gibson Jr, also a veteran national golf team member and former winner of the National Amateur Golf Championships, is expected to do great things.
Other notables on the team include veteran Oren Butler and first timers Nadario Ferguson and Sebastian Iberri.
The ladies are led by junior veteran player Haylie Turnquest, who is the 2018/9 National amateur junior champion. She is joined by second time CAGC team player and 2018 national Amateur female golf champion Ashley Michel.
First timers Sophie Anand and 2019 national amateur champion Jenna Bayles will be making their debut appearances.
National team player and past national amateur female champion Inecia Rolle will be assistant coach for Team Bahamas.
"Although I wasn't able to make the team this year, I'm excited and confident with this 2019 team," said Lynford Miller, president of the federation.
"The maturity and experience along with our upcoming youths will be an asset and hopefully that will translate into an overall win for Team Bahamas.
Miller said the competition will be keen, especially from defending champions and host Cayman, Puerto Rico and Trinidad and Tobago. "Our hope is that our teams find the winning combination of scores," Miller said.
With Hinsey and Rolle as team coaches, Miller said the team will be in great hands.