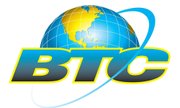 By NEIL HARTNELL
Tribune Business Editor
nhartnell@tribunemedia.net
The Bahamas Telecommunications Company's (BTC) top executive has pledged that new voluntary separation (VSEP) packages will be "considerably more" generous than in previous downsizings.
Garfield "Garry" Sinclair, BTC's chief executive, confirmed to Tribune Business that the former government-owned monopoly is in the planning stages for another VSEP as it bids "to create the impetus for a cultural evolution in the business" to help it cope with ever-increasing competition.
Leaders of the two trades unions representing BTC staff on Friday suggested that the carrier was hoping around 100 staff would accept the packages, although Mr Sinclair said numbers and costs had yet to be determined.
He emphasised that it was "voluntary", with no forced redundancies will be involved, and said that unlike other VSEP-type exercises at other state-owned enterprises (SOEs) he would not stand in the way of any BTC employee wishing to leave.
Other entities, especially Bahamas Power & Light (BPL), rejected numerous VSEP requests on the grounds that the persons involved had specialist skills for which there were no ready replacements. However, Mr Sinclair pledged this would not occur, saying: "I want people who want to be here."
He told Tribune Business on Friday: "I can confirm we are going to engage in another VSEP here. It's going to be voluntary, and there's no set number in mind. As part of this thing we have to look at numbers to get a sense of the costs, but the VSEP is going to help us create the impetus for the cultural evolution in the business that's going to happen as we evolve from this monopoly environment into a competitive environment.
"Yes, a VSEP is more than likely going to occur, but it will be voluntary. The package is going to be attractive enough for any colleague who feels they've come to the end of the road in this business, don't like what the leadership is doing with this business, they will be able to put their hands up and say they'd like to avail themselves of this and we will be able to accommodate them."
BTC currently has some 700 employees, of whom 520 are full-time staff. The remainder are contract workers, and Mr Sinclair said he was unsure "what the contention" of BTC's two unions, the Bahamas Communications and Public Officers Union (BCPOU) and the Bahamas Communications and Public Managers Union (BCPMU), would be in relation to the likely VSEP exercise because it was voluntary as opposed to being forced.
He added that their opposition was another example of the unions' tendencies "to find a dark cloud behind every silver lining, which they need to resist if we are not going to become extinct". Yet within an hour of his interview with Tribune Business on Friday, both unions were demanding Mr Sinclair's resignation and alleging VSEP negotiations had failed.
However, the BTC chief told Tribune Business: "We're definitely in the planning phase. We want to execute it properly and sensitively, and create as soft a landing as possible for colleagues that put their hands up, and mare sure we're prepared for what the business and operating model will look like afterwards.
"My belief is if people put up their hands and say they want to go, we're going to have to restructure this business in a way that allows us to deliver a solid customer experience, products and services without them.... I want people who want to be here.
"All I can say is that the packages we are planning for, and contemplating, are going to cost considerably more than last year for the same number of people for planning purposes. When you go from being a $330m revenue business to a $220m business you have to change the operating model; you can't stay the same."
Mr Sinclair said BTC, which two decades ago had around 2,000 employees, had always used voluntary separation exercises to reduce the size of its workforce. Historically there have been no forced mass redundancy exercises.
Meanwhile, the BTC chief said that the carrier's existing 35-40 Bahamian contact centre employees will remain in The Bahamas following the Prime Minister's opposition to its relocation to Guyana.
However, Mr Sinclair said the issue needed to be considered against the backdrop of "what modern contact centres are like and where they are headed", and the established practices of multinationals such as BTC's parent, Liberty Latin America, to consolidate certain back office operations into regional "centres of excellence" for greater efficiencies and economies of scale.
Confirming that Dr Hubert Minnis had "made clear he was not going to countenance" the replacement of Bahamians with expatriates, Mr Sinclair said BTC had a "well-educated, hard working cadre of employees and colleagues that are Bahamian".
He added, though, that Liberty and Cable & Wireless Communications (CWC) executives had made clear to Dr Minnis that the call centre initiative was not aimed specifically at The Bahamas, but was a region-wide issue for all territories in which they operated.
Mr Sinclair added that the BTC call centre currently processes some 50,000 calls a month, or 600,000 a year. He said it was unable to handle such a volume, so any "overflow" of calls that do not require specialist local knowledge are being dealt with in other centres such as Jamaica and Trinidad.
Describing the meeting with Dr Minnis and his team as "a good conversation", and that they "get it", Mr Sinclair told Tribune Business: "We can't think about contact centres in a static way any more. It's evolving before our eyes, and we have to give customers the experience they want.
"It's just explaining and getting people to appreciate the paradigm shift, that the business is evolving, and thinking about it in traditional terms is going to be irrelevant pretty soon. We need to get our heads around that. If we don't evolve we will get left behind and become extinct like other businesses that didn't see the signs and adapt."