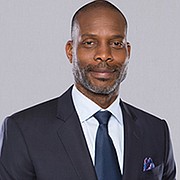 By NEIL HARTNELL
Tribune Business Editor
nhartnell@tribunemedia.net
The Bahamas Telecommunications Company's (BTC) top executive has pledged he will "not give up" in the face of union resistance as he is "convinced" the carrier is now "on the right path".
Garfield "Garry" Sinclair, BTC's chief executive, told Tribune Business it would be "the end of the business" the moment he and its controlling shareholder gave in to what he described as the "dissension and distraction" created by the carrier's two trade unions.
While admitting BTC had faced a "perfect storm" post-privatisation, which was not helped by constant changes in leadership and strategy at both the Bahamian carrier and its immediate parent, Cable & Wireless Communications (CWC), Mr Sinclair said this did not excuse the need to "forge a partnership" between management and unions.
Revealing that BTC, once a "cash cow" for the government, is currently not paying a dividend to its shareholders, Mr Sinclair added that he had been charged by CWC and its ultimate parent, Liberty Latin America, with conducting "a huge needle moving operation" to transform their Bahamian subsidiary's operational and financial performance.
While BTC was still "a very solid and major contributor" to both CWC and Liberty Latin America through its operating cash flow and free operating cash flow, Mr Sinclair added that these numbers had been "declining" because of the nine-figure reduction in top-line revenues due to the loss of its mobile monopoly.
He said BTC needed to "reverse" this trend and "be as solid an operator as we can be", while voicing optimism that the company's latest troubles would prove to be "a bump in the road" rather than something which could threaten the carrier's long-term survival and competitiveness.
"We have to be relentless. We can't give up. The minute you say you will succumb to this dissension and distraction, that's the end of this business," Mr Sinclair told Tribune Business. "I feel responsible for 700 colleagues, and believe the path I've asked everyone to tread is the right one. Let's become the best business in the region.
"While it's tough to understand why people have not come with me, I'm not going to give up because I'm convinced this is the right path to go down. I can't give up at the first sign of adversity, a bump in the road, which is what I think it is. It's a bump in the road."
Mr Sinclair was referring to the outcry sparked last week by a widely-circulated video of Balan Nair, Liberty Latin America's chief executive, appearing to unfavourably compare the productivity and work ethic of BTC's staff with that of their Jamaican group counterparts.
BTC and Liberty argued that Mr Nair's comments were "taken out of context", as they referred only to his experience when he visited BTC's Mall at Marathon store, and he also apologised to both the Prime Minister and the Bahamian people.
Yet BTC's two unions, the Bahamas Communications and Public Officers Union (BCPOU) and the Bahamas Communications and Public Managers Union (BCPMU), have both rejected Mr Nair's apology and subsequently refused to work with both him and Mr Sinclair - going so far as to even demand both their resignations.
Mr Sinclair, reiterating that he was at a loss to explain the unions' actions since they had both reached new industrial agreements with BTC, responded: "You have to relentless with pursuing the goal of moving into the 21st century with the right operating model, not an ancient model fit for the purposes of a monopoly.
"I say to our union partners: I know a little bit, and feel I have as much experience as any of them in managing a company in a competitive environment. I would put my experience in running a telecommunications company in a competitive environment against theirs any day."
Mr Sinclair, a Jamaican, ran CWC's subsidiary in that nation, Flow Jamaica, before being given responsibility for all its 15 Caribbean territories. Following a group reorganisation, he now has responsibility for the "cluster" that includes The Bahamas, Jamaica and the Cayman Islands.
He admitted, though, that BTC's ability to adjust and prepare for competition post-privatisation had been impaired by the constant leadership and strategy changes at both the Bahamian carrier and its immediate parent, CWC.
Mr Sinclair is now BTC's fourth chief executive in the eight years since the 2011 privatisation, with Geoff Houston, Leon Williams and Dexter Cartwright all preceding him. There was similar turnover at CWC, with the chief executive's role passing from Tony Rice to Phil Bentley, John Reid and now Inge Smidts, and the company being acquired by Liberty Latin America.
"There's no question that BTC's culture suffered from a lack of consistent, sustained leadership and vision," Mr Sinclair told Tribune Business. "Culture is a leadership issue. The culture here did not benefit from the inconsistent leadership capacity, and lack of sustained strategy and vision - not just at the BTC level but the CWC level."
However, he added that BTC's adjustment was equally handicapped by the failure - until the recent industrial agreements - of the two trade unions to "forge a true partnership" with management and recognise the company was now operating in a competitive environment.
"We had that perfect storm," Mr Sinclair added. "A need to adjust the operating model as we lost revenue, the chopping and changing in leadership, the need to forge that partnership, and the union leadership and all the colleagues in the business completely unused to and inexperienced in a competitive environment. Their only point of reference was operating this [mobile] monopoly that generated 70 percent or two-thirds of revenue and growing as a monopoly."
Responding to union concerns that he is effectively a part-time chief executive because of his Jamaican and Cayman capabilities, Mr Sinclair said this assertion "suffers from the traditional view of leadership, particularly in the monopoly that owns us".
With BTC ranked as Liberty Latin America's "least efficient" operator, Mr Sinclair revealed he had been tasked with "moving the The Bahamas in a huge needle moving operation".
He added: "I was given the responsibility to move this business in the direction we all know it can go, and make it the best operator in the region. Jamaica, The Bahamas and Panama are the three needle-moving businesses in the Liberty Latin America cluster, absolutely critical to success and failure, and I have responsibility for two of three.
"While the union partners may see this as a negative, I see it as a positive. Our director of technology and operations, Andre Foster, has been given responsibility for this entire cluster, two of the three biggest businesses in the CWC network.
"That is a positive development because people's capabilities are being recognised. What I would say to our union partners is they should be happy other members of the Bahamian team have been given these additional responsibilities. Bahamians have as much, if not more, capability to graduate in our network."