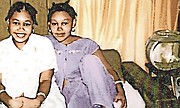 By JEFFARAH GIBSON
Tribune Features Writer
jgibson@tribunemedia.net
Forty-six years after the death of her sister, author and veteran educator Janet Hutcheson is finally able to fulfil her beloved sibling's legacy with the launch a special scholarship fund. This has been made possible through the discovery of nearly $25,000 which has been sitting dormant in a bank account for decades.
After Coralee Jane Hutcheson, also an educator, died of a brain tumour at the age of 23 in 1973, her former colleagues started collecting money in the early 1980s for the purpose of establishing a scholarship in her name. Janet, who has been on a quest to keep her sister Jane's memory alive, did not find out about the accumulated funds until a few years ago. 
The Jane Hutcheson Scholarship is the official name of fund to honour the teacher who during her short life was a mentor to many and a social activist.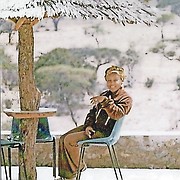 "The funds for the scholarship were actually started by some of her classmates and colleagues after her passing through the now defunct City Market shares. I only found out about the fund four years ago and had to apply to the Central Bank to get possession of the funds due to the account being dormant. The funds were turned over to my family late in 2018. As a result, the family did what was necessary to ensure that the scholarship was launched in her memory," Janet told Tribune Woman.
The scholarship provides an annual tuition of grant of $2,000 per person to be split between the Fall and Spring semesters for students attending the University of the Bahamas majoring in Culinary Arts, Education (concentration on English, English Literature, Foreign Language), English Language or Literature, Foreign Languages, Hospitality or Nursing.
Jane died on October 10, 1973. At the time, she was a teacher at Government High School, teaching English Literature and Language. She was also fluent in French and Latin.
As Jane always exhibited a genuine interest in her students and their well-being, Janet said the scholarship fund is the perfect way to commemorate her sister's life and the impact she made.
"Because my sister was an educator and impacted so many of her students during her short time with us, we wanted to use the funds to assist students with academic promise in need of financial assistance who are enrolled full time at the University of the Bahamas, which is the on the site of the old Government High School my sister attended," said Janet.
"I believe through this people will be reminded of who my sister was: an intelligent, caring person who advocated for justice and was involved in community service and organisations. She loved life and people and was available if her students needed counsel. She also encouraged her students to embrace higher education and to appreciate life and others and loved her God and family."
Jane attended Government High School in 1966 and was named head girl. She was also a member of their championship volleyball team and played the violin. She was known for her interest in languages, and did her early studies of foreign languages at the American Institute for Foreign Studies. A few months before her death, in July 1973, during her Summer break, she took a group of students to Kenya's capital city of Nairobi. She was involved in the school's Key Club and was their guest speaker at the Government High School Key Club in September 1973. She enjoyed reading and writing poetry.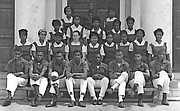 Jane was also involved in the Interdenominational Christian Youth Association, where according to the then-president, former Attorney General Alfred Sears, "she was an outstanding member and made an immeasurable and definite contribution to the youth work of the ICYA and to the Commonwealth of the Bahamas."
He said the ICYA and the country have been deprived of "much potential in the area of leadership and the high standard of performance which she epitomised and would be the ideal for those of us who have always admired her high morals and principled life."
Janet said she and Jane had very close relationship. "We communicated well, demonstrated love for each other and went to church with our other siblings. There was only a four-year difference and often persons would say we looked like twins, but she was shorter than I. We were fortunate to have a mother who was a seamstress, so she sewed us matching dresses and we shared clothes sometimes.
Leading up to her sudden death, Jane complained often about suffering from migraines. What Jane and her family did not know was that she had an undiagnosed brain tumour.
"I was totally devastated by her passing," said Janet. "A month before her passing I went off to Prairie View A & M University and she was a big encouragement in me doing so. I received the call at university from our priest, Father Murillo Bonaby...it was so heartbreaking. As a result, I left university for a semester before going back to complete my degree. I know that she would have wanted me to."
Jane, who was loved by all her colleagues and students, said Janet, was a gifted, brilliant and dedicated young woman who loved her country with a burning passion.
"Those of us who were associated with the Bahamas Youth Movement remember how Jane gave of her service to the Bahamas Federation of Youth and the Anglican Young People's Association. She was a unique young woman with calmness of character, the gift of humour, and an approach to life that early on marked her out from others."