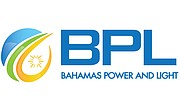 By NATARIO McKENZIE
Tribune Business Reporter
nmckenzie@tribunemedia.net
BAHAMAS Power & Light (BPL) yesterday said it plans to launch a bidding process within the next two weeks to seek permanent replacements for its fire-devastated Bimini generation units.
Ian Pratt, BPL's acting chief operating officer, said: "There is going to be an RFP (request for proposal) released with respect to Bimini very shortly; both for the removal of the existing infrastructure by fire as well as for new infrastructure to go into North Bimini."
A fire at BPL's Bimini power station last month destroyed almost nine megawatts (MW) of generation capacity. "Just before the event happened we were going into the Memorial Day weekend, which is one of the highest load periods for Bimini, and in preparation for that we would have moved in a few rental trailers in order to make sure we were in a comfortable position," Mr Pratt said.
"That is one of the reasons we were able to restore power so quickly after the fire. Following the fire we deployed some additional rental units and those are in service in Bimini now. We would like as quickly as possible to move away from rental generation. We will be releasing the RFP in the next two weeks to get replacement permanent generation."
BPL's chairman, Dr Donovan Moxey, yesterday said the utility has also selected the vendor to introduce its smart metering system.
"We haven't made an official announcement as yet," he said, "but we're looking to begin that implementation very shortly. In fact, we will do some pilot programmes very shortly. We are looking to get that rolled-out as soon as possible."
Dr Moxey did not identify the vendor, but added: "We wanted to let the public know that when you are looking to implement something like that in a country as vast as we are in terms of our geographic make-up in terms of being an archipelago, that is probably going to be a 15-18 month process. We are going to do it as quickly as we can in order to give Bahamians much better control over how they consume electricity."