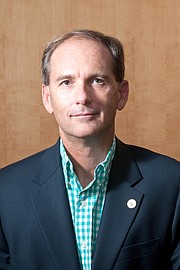 By NEIL HARTNELL
Tribune Business Editor
nhartnell@tribunemedia.net
Construction industry executives yesterday hailed the government's ambition to slash by 75 percent the "exorbitant" time taken to obtain building permits as "a win-win for everybody".
Robert Myers, principal of the Caribbean Group and multiple construction-related businesses, told Tribune Business there was "a tremendous amount of upside across the board" for both industry and government if the time taken to obtain building permits was reduced from the present 120-plus days to just 30.
The Prime Minister's Office's Delivery Unit is seeking to achieve this ambitious goal within three years to coincide with the "significant improvement" that The Bahamas is targeting in the World Bank's "ease of doing business" rankings by 2021, and Mr Myers described the target as "very attainable".
He added, though, that the key to realising the government's goal is to implement an internet-based document management system accessible to both the Ministry of Works and its agencies as well as the private sector.
This, Mr Myers explained, would hold the public sector accountable for delivering timely approvals while allowing all private sector parties to a construction project - contractor, architects and engineers - to monitor the progress of the permitting process and react quickly if drawings or other documents were required by the government's various planning departments.
The Delivery Unit's annual report, released last week, said it had already slashed the time taken to issue construction permits by an average 12 percent, the process having taken around 160 days in April 2018 according to the data presented.
It now plans to achieve a further 75 percent reduction through the purchase and installation of a system that will allow the Ministry of Works and its agencies to review and inspect building plans submitted to them electronically, thus boosting efficiency and reducing the "mounds" of paper documents they currently have to handle.
Desmond Bannister, minister of works, has previously told Tribune Business that the Government is moving on such an initiative, and Mr Myers yesterday said the 30-day turnaround and issuance timeframe was within its ability to deliver provided it introduced a "web-based management system" for building permits and occupancy certificates.
"It''s very, very attainable if they employ that type of system. It will not only be attainable but far more beneficial for the private sector," he told this newspaper. "We sit here saying it's not been approved yet, not been approved yet, and telling the client this and getting frustrated just like lawyers with work permits and realtors with transactions.
"The part that's frustrating for us, whether dealing with permits at the beginning or occupancy certificates at the end, is understanding what needs to be completed or is outstanding."
Mr Myers explaining that construction permits and approvals could be held up by missing drawings or the Government's need for more information, yet contractors and other professionals involved on the projects in question were frequently left in the dark and had to discover for themselves the reason for the hold-up.
"My advice would be to employ that web-based interactive document management system," he added, "which will give accountability in the ministry and track that data flow between ministry and private sector. That will make 30 days very attainable.
"It's highly attainable if we're smart about it. It will have a considerable impact on the private sector if we can get construction starts done more quickly. We spend an exorbitant amount of time chasing permits and occupancy certificates as opposed to doing our day job.
"If that improves then what happens is obviously construction starts that much quicker and that's good for everybody as it improves revenue in the private sector and the Government, including VAT revenues," Mr Myers continued.
"It improves the communication between the private sector and the Ministry of Works, and it improves the confidence that foreign and local investors have in the country because it's more efficient. That's a win-win for everybody. There's a tremendous amount of upside if we get this thing done, and it's good across the board.
"I have never had a situation where an owner or client says 'Forget it, I'm not going to build because of the delays, but it has been a consistent complaint with construction that the process takes so long and so much is unknown about why. If we jump on that and get the information management system in place, we will wipe that."
Stephen Wrinkle, a former Bahamian Contractors Association (BCA) president, yesterday told Tribune Business that besides its digitisation focus the Government should also concentrate on expediting planning and construction permits for non-complex projects complying with zoning regulations and overseen by registered architects, engineers and other professionals.
"It's just that we've got such a bureaucracy that's ingrained in this society and it's difficult to change anything," he said. "I applaud the effort. Certainly, the inclusion of electronic processing is important, but you're still handling paper drawings. There's mounds and mounds of paper involved in every job.
"Instead of focusing on electronic, consideration should be given to expediting the paper trail, particularly with standard projects. That's low hanging fruit." The Ministry of Works has explored such initiatives in the past, but Mr Wrinkle acknowledged that they had been complicated by the failure to properly enforce zoning/planning laws and regulations in the past.
Backing the Government's 30-day construction permit turnaround target, he told Tribune Business: "If they could achieve that we would be on a par with some other communities. It's hard to understand why a building permit for a normal construction project takes six months here.
"Yes, it does. I'm involved in one project now that's dragging, dragging, dragging. It seems that there's so many steps and stages it has to go through it becomes cumbersome by its own design. Because of that, the way the system works, drawings are handled by so many hands. I've got one application that's been in there a month and can't find out anything on it.
"There's a myriad of circumstances that tend to slow down our processes. The low hanging fruit is where to start. At any given time there's a tremendous amount of drawings and plans in the ministry for approval. I have a project in there at the moment, and if given the green light will hire people to work tomorrow. There's all sorts of things that get caught in the ministry's bottleneck."
Mr Wrinkle acknowledged the need for regulators to ensure all construction complies with The Bahamas Building Code, given this nation's location in the hurricane zone, but added that getting projects moving was critical to the employment of both skilled and unskilled Bahamians.
"Ninety percent of contractors here have 90 percent Bahamian staff," he added. "It's an enormous component of the Bahamian economy. When you think of the cash pay injected into the Bahamian economy every Friday, it's tremendously important."