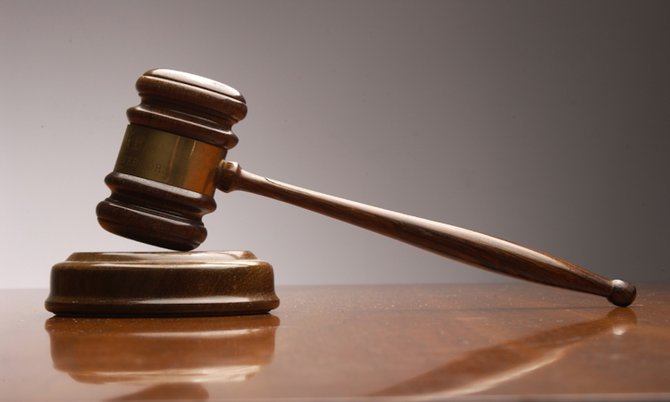 By NICO SCAVELLA
Tribune Staff Reporter
nscavella@tribunemedia.net
FAMILY and friends of a Royal Bahamas Defence Force marine charged with murdering his superior at Government House yesterday prayed for justice after his case was delayed by another month. Able Seaman Jevon Seymour was due to receive a voluntary bill of indictment (VBI) yesterday, which is essentially the Crown's case against him, for allegedly murdering Petty Officer Percival Perpall in April.
However, police prosecutor Samantha Miah indicated the file was not ready as yet, and thus requested the matter be adjourned to July 24. Seymour was remanded into custody until then. He can apply for bail at the Supreme Court at any time in the interim.
After the hearing, 20 or so people, some of whom wore white t-shirts that read "Justice for Jevon", formed a prayer circle just outside the Magistrate Court's precincts to pray for their loved one.
Seymour's family and friends maintain his innocence and are praying he he will be exonerated.
Seymour, 35, is charged with the shooting death of P/O Perpall, 52, and the attempted murders of two of his colleagues, Calvin Hanna and Ellis Rahming on April 28.
According to initial reports, the three officers were attacked while on duty at Government House.
Around 2.30am on the date in question, a man accessed Government House, made his way to the guard house where P/O Perpall, the guard commander, and other officers were, police reported.
According to police, P/O Perpall was seated in the administrative area along with another RBDF marine while others were on break in another area.
The male intruder subsequently opened fire on P/O Perpall, hitting him several times to the upper body before fleeing the premises. He was pursued by alert marines, but escaped.
Paramedics were summoned to the scene where they pronounced P/O Perpall dead.
P/O Perpall, 52, enlisted in the RBDF more than 30 years ago and was once a United Nations peacekeeper in Haiti.