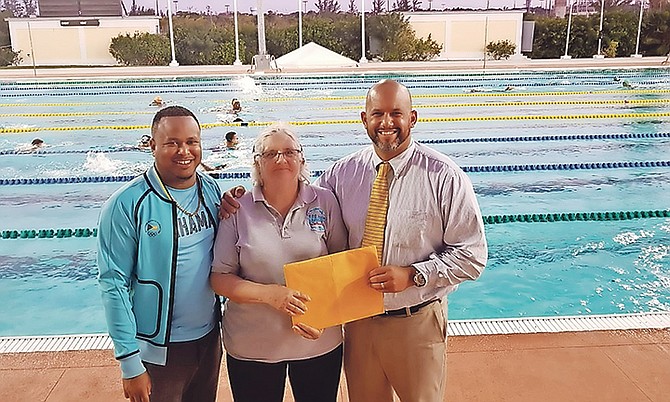 THE Seawaves Triathlon Club made history last week when it became the first officially recognised triathlon club in the Bahamas under the Bahamas Triathlon Association (BTA).
Seawaves is headed by Shirley Mireault, who also serves as the head coach. The club already has more than 20 registered athletes in Nassau and Freeport with interested persons from some other islands also asking how to get involved. There are eight coaches who train them in open water swimming, cycling, distance running and transitions.
According to Mireault, she "started the club when our (Seawaves Swim Club) two athletes came back from CARIFTA in Tobago last year September and saw what needed to be done to be more competitive in triathlon within our region.
"We are pleased with the progress being made so far and hope to place several of our athletes on the CARIFTA team this year. "They will compete in the 2 qualifiers this year: our club's beautiful Bahamas Triathlon and Aquathon March 31, and the Bahamas National Triathlon Championships on May 5, both being held in Nassau at Jaws Beach."
BTA President Dorian Roach is very pleased and excited to see the club form. "This is a great time for our association. Before we trained the kids once a week, now there is the Seawaves Club who train full time in triathlon and started off with over 20 kids, most of them new," he said. "One of our mandates is to grow participation in the sport of triathlon and the youth is where it needs to start."