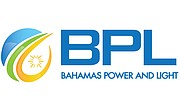 By NEIL HARTNELL
Tribune Business Editor
nhartnell@tribunemedia.net
Bahamas Power & Light (BPL) will today unveil a $95m deal for a major upgrade of its New Providence generation capacity to take effect by summer's end.
Tribune Business sources, speaking on condition of anonymity, said the state-owned utility monopoly has signed an agreement to install more than 100 megawatts (MW) of new multi-fuel turbines at its existing Clifton Pier plant.
The deal is designed, they said, to improve the reliability and cost of power supplied to New Providence residents and businesses, alleviating frequent load-shedding and blackouts while also reducing soaring BPL fuel costs that drove major increases in customer bills towards the end of 2018.
It is understood that the new generation capacity, while also compensating for the over 60 MW taken off-line by last September's fires at Clifton Pier, will ultimately end BPL's eight-year reliance on rental generation capacity to underpin New Providence's energy demand.
The new engines are also designed so they can be seamlessly incorporated into the new multi-fuel power plant that will be designed, owned and operated by Shell North America, and which is due to come online by 2022. BPL and Shell are still negotiating the terms of that deal.
Whitney Heastie, BPL's chief executive, told Tribune Business last September that the utility would seek help from Shell as its long-term generation partner to bridge any generation capacity shortfall as a result of the Clifton Pier fires.
Asked how BPL planned to cope with the potential loss of 63 MW in generation capacity, Mr Heastie replied: "We're relying on our partner, Shell, to come to us and make recommendations as to what they're planning to do to help in the short-term. They would be the ones providing, as the selected preferred bidder, the generation assets for any shortfall we may have. That is the plan.
"Coming off peak, power needs are not as great, but we do need to make sure we have the power to get us through next year..... And the question is, getting into the winter overhaul, how many generation [units] can we take out. That becomes more of an issue than anything else that we will have to look at closely and see how we do that."
Tribune Business then revealed one month later that BPL had hired an extra ten megawatts (MW) of expensive diesel-burning generators to supplement its generation capacity at Clifton Pier.
Mr Heastie said it had "no option" but to install additional temporary generation capacity to prevent New Providence being plagued by summer 2019 blackouts.
He acknowledged that the move could further increase already-high Bahamian electricity bills, given that the Aggreko units use the most expensive fuel available, but said this was the same for all rival proposals.
Arguing that criticism of BPL's selection "falls by the wayside" as a result, Mr Heastie further highlighted the increasingly fragile nature of New Providence's energy supply infrastructure by confirming that the extra ten MW could bring the amount of electricity generated by temporary units close to 50 percent.
Aggreko already provided 80 MW of temporary generation at BPL's Blue Hills plant, and Mr Heastie said the additional capacity had been wrapped into the two sides' existing deal. While Bahamian consumers will see no electricity tariff increase as a result, the BPL chief admitted it would further "strain" the utility's finances since it would have to absorb this extra cost.